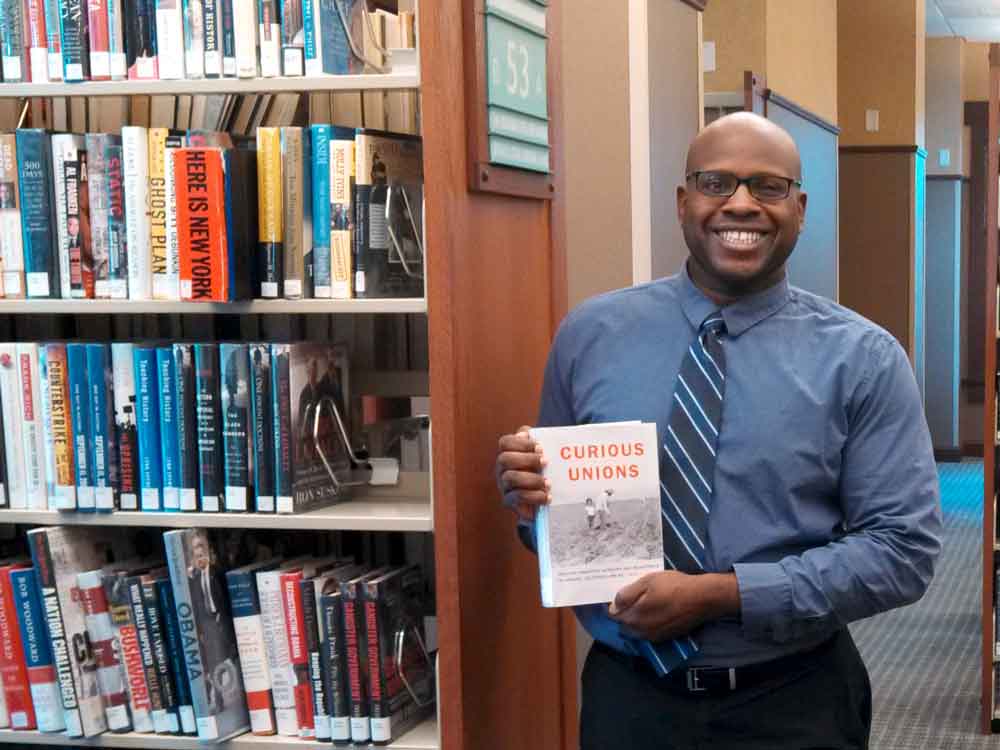 Gladstone Bucknor
As Head of Public Services at the City of Camarillo Public Library, Gladstone Bucknor (2006 B.A. History) has found his "dream job." It's a calling he stumbled onto as a History major at CI.
"I wasn't sure what I wanted to do post-graduation," he said. "I knew I wanted to do something that involved research but also involved regular interaction with people. My senior year, I was spending quite a bit of time in the CI library working on History assignments. I asked Connie Kelly and Debbie Hoffman about what they did as librarians and discovered it fit what I was interested in as a career. Debbie put me in touch with a library science student who was interning at the CI library and the student also sold me on the profession."
After graduating, Bucknor went to work at the Ventura County Library and entered the Master's of Library and Information Science program at San Jose State University that same year.
Bucknor now spends his days helping oversee library programs, services, staff, budgets and public outreach. He also maintains close ties to CI, where he cultivated some of the passion and skill he brings to his work.
"CI's History faculty modeled many traits that I rely on today to fulfill my responsibilities as Head of Public Services at the City of Camarillo Public Library," he said. "Not only were professors truly invested in what they taught but, as importantly, invested in their students' success. Faculty taught us to analyze the material from multiple perspectives; they approached discussions in ways that emphasized human connections between students and the subjects. Those skills were the foundation of my success as a graduate student and in my career."