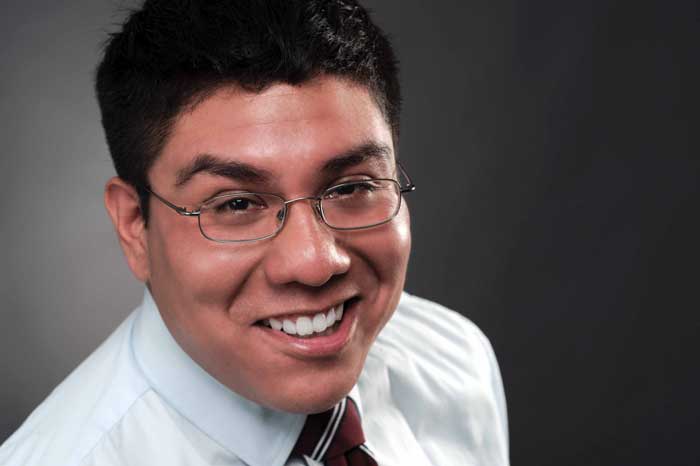 Jonathan Lopez
Jonathan (Jonny) Lopez, English '10, readily admits he was "careless and unambitious" when he embarked on his college journey in 2006. After applying and getting into both CI and CSUN, he selected CI sight unseen in an effort to appease his mother, who wanted him to be one of the family's first college graduates.
"What may have been one of the most casually made decisions in my life set me on path toward the person I am today – someone I am quite proud of," he said.
Today, Lopez is a "preditor" (producer/writer/editor) for Warner Bros., where he creates promos, featurettes, trailers, webisodes, and other marketing pieces that promote shows like "The Big Bang Theory," 'The Flash," "Pretty Little Liars," and "The Leftovers." He hopes one day to start his own video-marketing and post-production company.
Lopez points to his experience in CI's English program and his job as a Resident Advisor as life-altering influences that molded his ambition, character and professional success. His English Capstone project, a story highlighting the life and legacy of his grandfather, "had a profound impact on my relationship with my family," he said. He credits his time as a Resident Advisor with enhancing valuable professional strengths in time management, multitasking, leadership, and adaptability.
"The most memorable aspect of my education at CI was the staff and faculty," he said. "Their relentless dedication to my learning was effective and inspiring. They not only made the transition between lower and higher-level classes seamless, they also set a bar for the kind of person I wanted to be."