Jelon Peavy
'15 Liberal Studies

By Karin Grennan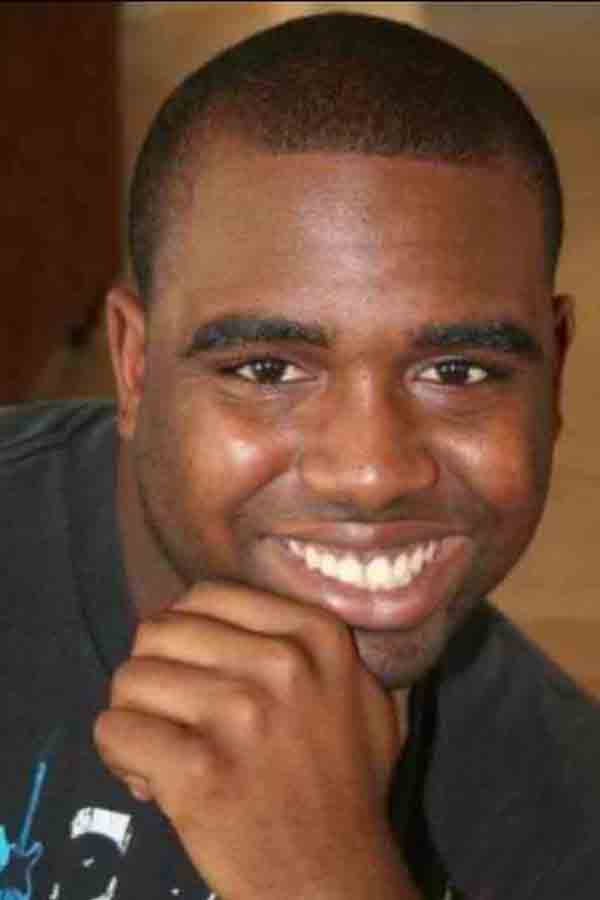 Jelon Peavy entered CSU Channel Islands as a Chemistry major because he wanted to be a pharmacist. Three years later, he did a pharmacy rotation as part of his internship at St. John's Regional Medical Center in Oxnard.
"It's like, OK, I don't think I can sit here without dozing off," he recalled. "I started to realize I don't think pharmacy is the route I want to go."
Peavy kept his options open by earning a bachelor's degree in Liberal Studies with an emphasis in Biology. Then he went to work supporting the Naval Construction Battalion Center in Port Hueneme, first updating technical manuals and then transitioning into finance. The Camarillo resident began working for government contractors and is now an employee of the Naval Engineering and Expeditionary Warfare Center.
He had transferred from La Sierra University to CSUCI because it was more affordable and offered many opportunities. Embracing a range of experiences, from paid internships to a Life Drawing class, enabled him to challenge himself, learn new skills and work his way up the ladder in a career he loves.
"It showed me that I had the confidence to do more and the drive to do more with my life," Peavy said.
Peavy also credits the encouragement and guidance he received from staff and faculty members in departments across campus for his success. The sources ranged from the Educational Opportunity Program to the Art and Performing Arts departments, to Career Development and Alumni Engagement, to Transportation and Parking Services, where he worked.
His Jamaican-born mother also helped guide him, and she encouraged him to work for the military. She and Peavy's father met while serving in the military, and she later transitioned to a civilian role, reaching General Schedule-12, the top pay grade for mid-level positions. Peavy set his sights on doing the same. In August 2022, he accomplished this goal when he landed a job as a program analyst. Peavy, who is engaged to CSUCI alumna Megan Hamlin '19 Business, sees many opportunities for his future from here.
"It felt like a huge accomplishment," said Peavy, who attended CSUCI on the Post-9/11 GI Bill. "Now I can go into many different things."
As a program analyst, Peavy manages purchase requisitions for equipment such as tanks that are shipped to Iraq.
"I am doing something way bigger than myself," Peavy said. "It is really an amazing experience."