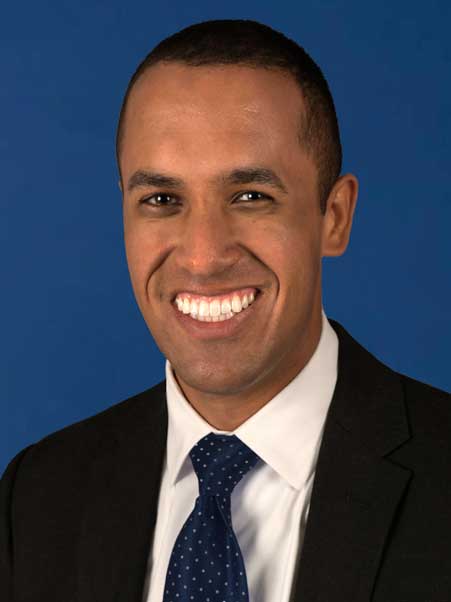 Brandon Dowling
As a public information officer and spokesman for the nation's most populous county, Brandon Dowling, ('11 Political Science and Psychology) has a lot on his plate.
He handles communication, media relations, marketing, digital strategies, and policy development for Los Angeles County, an organization with over 100,000 employees and a $27-billion budget that serves over 10 million residents.
"The nature of work in communication is very situation-oriented; I never know what each day will be like," he said. "I have encountered some pretty wild scenarios – everything from being questioned by national media about a loose albino cobra to leading the efforts for the award-winning redesign of www.lacounty.gov."
Dowling's background as a highly adaptable communication, government and public affairs professional makes him uniquely suited for the job's challenges. After graduating summa cum laude from CI with a double-major in Political Science and Psychology in 2011, Dowling worked for two members of Congress, earned his Master of Public Policy degree magna cum laude from UCLA, and held positions as an outreach coordinator for UCLA's Luskin School of Public Affairs, and as a Public Affairs Fellow for the County of Los Angeles.
"My education at CI was world class," he said. "From the professors in both my degree programs, to the extra-curricular activities I was involved with, the experiences that I had while at CI made me who I am today. I don't think I could have asked for a more robust, holistic education that not only prepared me academically, but culturally and socially as well."