Kiki Reyes
'16 B.A. English
By Karin Grennan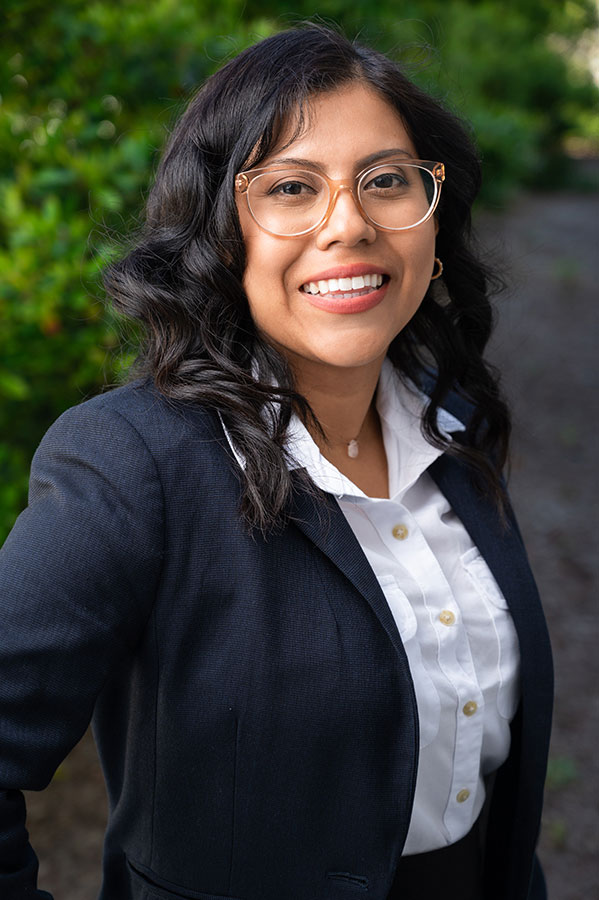 A passion for storytelling has driven Kiki Reyes since she was a child growing up in Santa Barbara.
She wrote a blog about her life as a Santa Barbara City College student. Reyes then transferred to CSU Channel Islands and majored in English. After taking a required Chicano/Latino literature class, she added a minor in Chicana/o Studies and a new dimension to her storytelling.
"Dr. Georgina Guzmán introduced me to Chicano authors like Gloria Anzaldúa, Reyna Grande and Sandra Cisneros, who wrote about their struggles with their `borderland' identity and sense of otherness," Reyes said. "Their stories were relatable and inspired me to write about my experiences as a first-generation Mexican American and learn more about my ancestral history."
After a faculty member heard Reyes perform as a paid singer in the Student Union, he introduced her to the mariachi club adviser, and she began singing and playing classical guitar with the group.
"What I learned about mariachi music was telling a story through performance," Reyes said. "Being able to express myself through music became a tribute to my identity and still is."
Noticing there were few Mexican American news reporters, Reyes sought the experience that would enable her to become one after graduating from CSUCI. She earned a Master of Fine Arts in writing and contemporary media from Antioch University Santa Barbara and later returned to Santa Barbara City College to earn an associate degree in journalism. She also interned as an entertainment writer for the Santa Barbara Independent and was a writer for Voice Magazine. She even worked as an office assistant for KEYT News.
Her dedication and hard work eventually led to a job with KSBY News.
"I became a morning news producer and quickly learned that breaking news was faster and more chaotic than anticipated. I could not keep up with it," Reyes said.
She found a better fit for her storytelling skills as the media relations manager at University of California, Santa Barbara, where she now shares the accomplishments of students, alumni, faculty and staff and provides media with information and story ideas.
"I love working in an academic setting where I'm always learning about the innovative research being conducted to better the lives of others," Reyes said. "I like meeting new people from different backgrounds and having productive conversations where they feel validated and heard."