Ashley Walters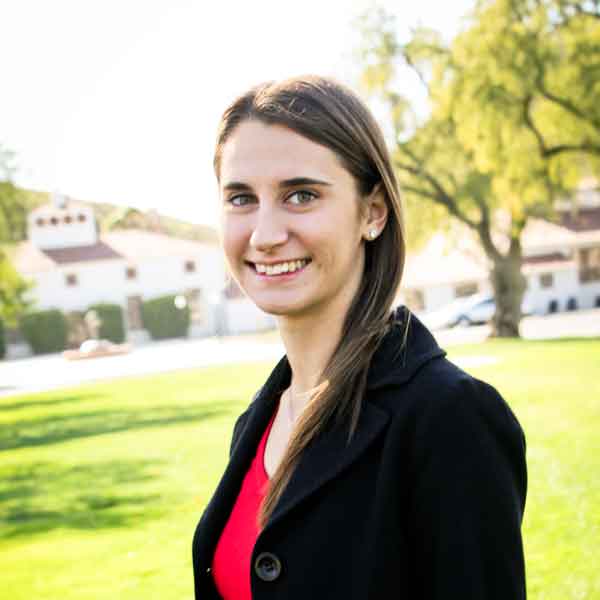 Ashley Walters' (2013 B.S. Chemistry) time at CI led directly to her job as a Quality Control Analyst at Stellar Biotechnologies, where she works with an important immune-stimulating protein that has wide-ranging therapeutic and diagnostic uses. The 2013 Chemistry graduate runs the quality laboratory, analyzing Keyhole Limpet Hemocyanin (KLH) for the Port Hueneme-based company, which is the world leader in sustainable manufacture of KLH.
"The chemistry program at CI was comprehensive and definitely gave me the knowledge and confidence to succeed," she said. "My biochemistry laboratory class related directly to the protein purification testing that I currently perform at work."
Walters started working for her employer as an intern in CI's Henry L. "Hank" Lacayo Institute's (HLI) Internship Program, which matches qualified students with area employers for a mutually beneficial, pre-professional paid internship. After graduation, the company offered her a full-time job. Now the cycle has come full circle, with Ashley supervising the next generation of HLI interns.
"CI was the right choice for me because it offered so many opportunities beyond just a classroom education and a degree. It was as if I received a small, private school education and international experience at a much more affordable cost," she said. "I worked directly with knowledgeable professors, gained relevant experience, had unique opportunities such as travelling to Detroit and Germany to study business practices, and got involved as a Senator in Student Government. My ability to have a meaningful impact on the campus directly contributed to my individual growth and experiential education. I could not be happier with my choice to attend CI."