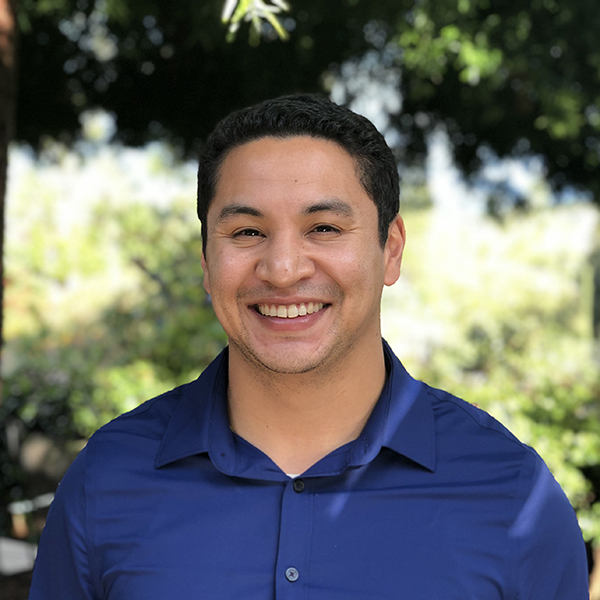 Evan Crockett
by Pamela Dean
The youngest of four boys, Evan Crockett ('19 B.S. Business Administration) was the first in his family to graduate from college.
Born and raised in San Jose, California, he chose to attend CSU Channel Islands (CSUCI) because of its reputation for small class sizes, individualized attention from professors, emphasis on service learning and deep support for its multi-cultural student population, many who are the first in their families to attend college.
"I was thrilled about working alongside diverse, first-generation students which meant individuals were focused and motivated to accomplish their goals and become their family's first college graduate," he explains.
Crockett credits many aspects of his CSUCI education for preparing him for his current role as an administrative assistant at the Rincon del Diablo Municipal Water District.
He participated in an internship with the Big Brothers, Big Sisters of Ventura County which he acquired through CSUCI's Henry L. "Hank" Lacayo Institute for Workforce & Community Studies (HLI) and served as vice president of the CI Business Club as well.
"I was fortunate enough to have classes with two amazing professors, Dr. Susan Andrzejewski and Dr. Cindy Sherman. Both professors helped me understand the wide array of business knowledge and enhanced my overall self-awareness," Crockett says. "I felt extremely supported and motivated by the leadership and enthusiasm both instructors provided throughout my entire education at CSUCI. Not only were they helpful inside the classroom, but also in aiding the CI Business Club and providing exponential learning opportunities outside the walls of the classroom."
His advice to undergrads about to launch their careers: "Find opportunities on or off campus and start getting experience as soon as possible. Don't be afraid to share your enthusiasm—you have to talk about your aspirations. You never know who is listening and willing to lend a helping hand. I realized I was surrounded by so many influential and caring people who recognized my determination and wanted to help me succeed. Also, be resilient. It took five months to be hired at my current position, but all the follow-up phone calls and in-person visits to the office made it worthwhile when I was finally offered the job.  
"CSUCI offers opportunities to all students willing to seek them out," Crockett adds. "I was the recipient of many campus resources such as The [Dolphin] Pantry, CAPS, and a part-time job. I made friends, memories, and enjoyed my overall college experience. The road to graduation was demanding, but in the end, it was all fun and worth it."