Sugar Sungkamee
By Stephanie Villafuerte,
English major, Communication minor
Communication & Marketing Intern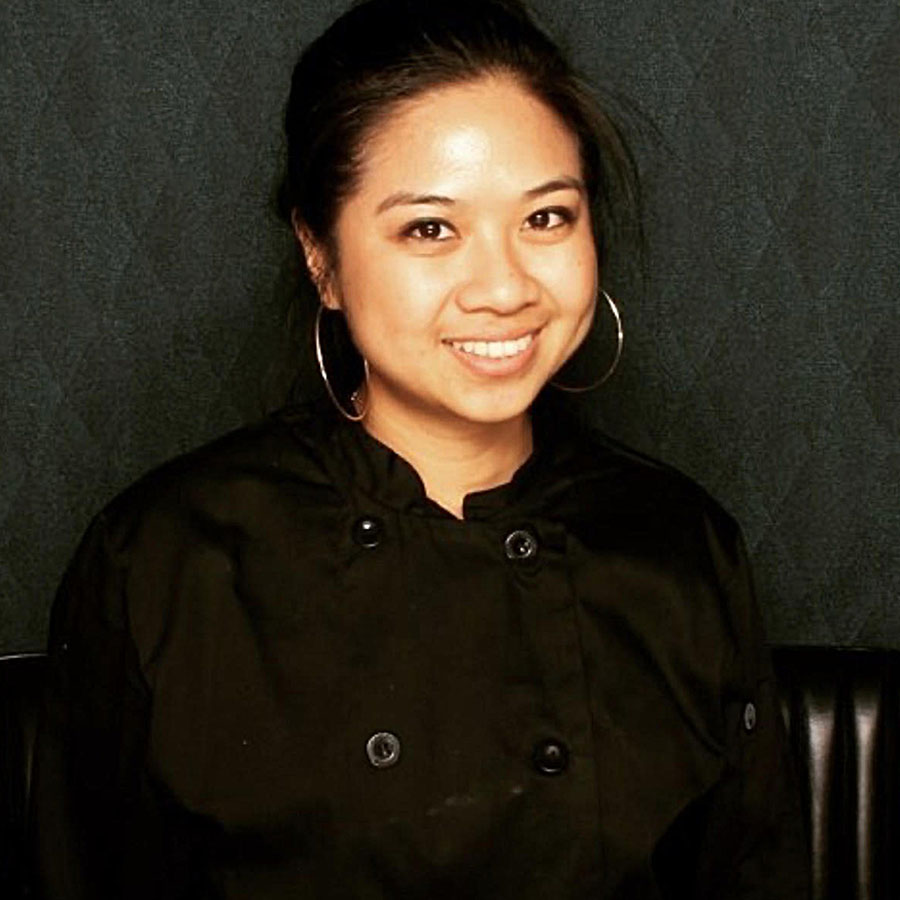 Growing up, Sugar Sungkamee wanted nothing more than to make her father Tui proud by becoming a college graduate. He had been too busy working and supporting his siblings to seek higher education.
She had dreamed of getting a degree ever since the family moved from Thailand to California when she was four.
"Since we moved to America, I wanted to graduate from college to make my dad proud," she explained. "He had to work to make a living and support his parents and 11 siblings, so he couldn't go."
An accomplished chef who owned the critically-acclaimed Thai restaurant Jitlada, Tui Sungkamee instilled his passion for cooking into his daughter. With the intent of following in his footsteps and one day opening her own eatery, the younger Sungkamee pursued her bachelor's degree in Business at CSUCI, graduating in 2013.
She found Martin V. Smith School of Business & Economics faculty members Minder Chen, Claudio Paiva, and John Griffin especially impactful.
"They made my time amazing because of their extensive knowledge, experience, and expertise in the subject," she said. "They made it fun to go to class and easy to learn difficult subjects."
A study abroad trip to Taiwan exposed her to the business field outside of the U.S.
"I was able to experience, see, and learn about a variety of different businesses in Taiwan," Sungkamee said. "It was my first international trip involving my study and it was great."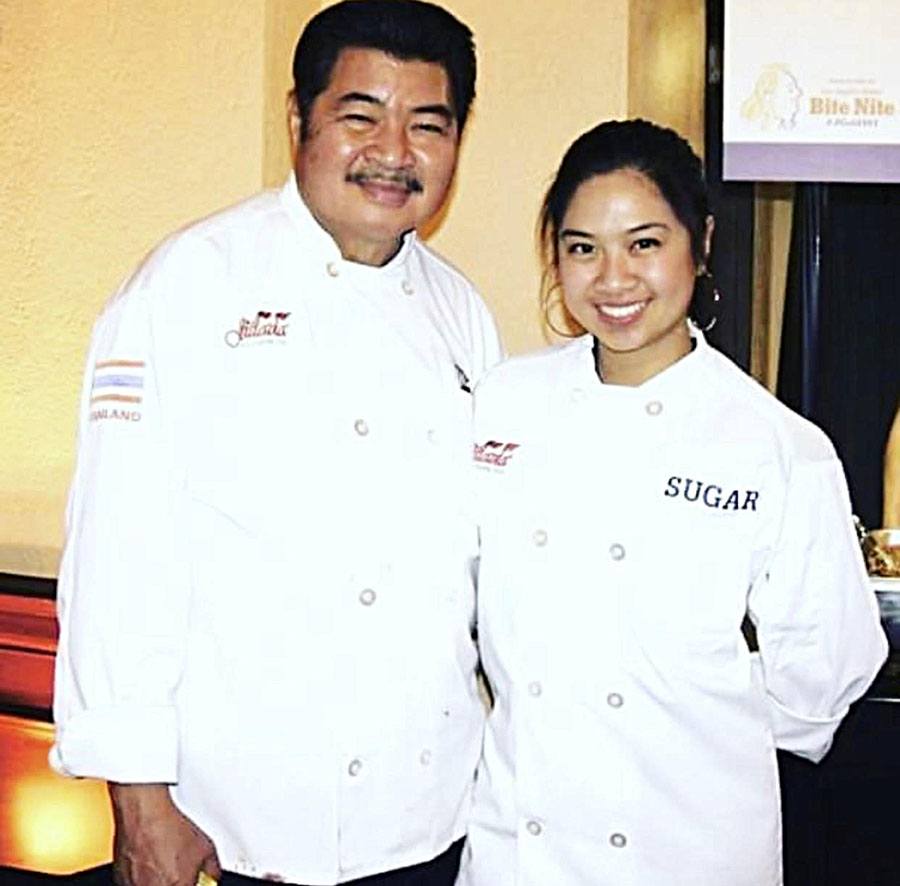 She furthered her education by earning an MBA from CSUCI in 2015. She then became co-owner of Jitlada in East Hollywood and the sole owner of Thai restaurant Spicy Sugar in Long Beach.
She feels her time spent at CSUCI, along with the years she spent watching her father run Jitlada, prepared her for the responsibility of owning and operating two restaurants.
"My major inspired me to continue to operate my family's business and modernize the workflow. It taught me the ins and outs of what to do, how to do it, and how to make our restaurant be the best it can be," she said. "I work in every position when needed and I manage every part of the businesses including day-to-day operations and administrative duties. I have been groomed to run a restaurant since I was young."
The job has its tough moments but seeing the joy on her customers' faces makes it all worthwhile.
"Jitlada is a well-oiled machine and Spicy Sugar is my self-titled restaurant and my pride and joy," she enthused. "From the hiring and training of employees to keeping up with licensing, state regulations, and more, it really keeps me on my toes. Also, creating new dishes and giving our customers a memorable experience is always the goal. Seeing guests love our food is the best."
Although her father passed away in 2017, Sungkamee plans to continue expanding her restaurants and sharing Thai culture every step of the way.
She offers candid advice for business grads who are job searching during the pandemic:
"Take whatever you can and do your best. Work hard like you would at your own place. Have fun and appreciate what you have. It will be rewarded, and the right opportunity will come your way at the right time. With the pandemic, a lot has changed. Be grateful for what you can get."