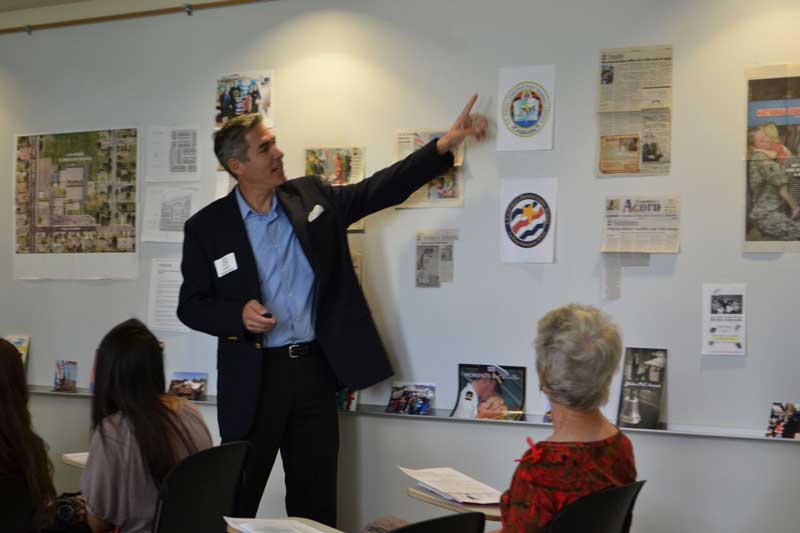 James Martinez
CI faculty member James Martinez, Ed.D., (lecturer, School of Education) has a special connection to the students he instructs and advises.
Martinez is not only a CI alum (M.A. Educational Leadership '07). He teaches in the same program he graduated from nine years ago.
"I was thrilled to return to CI in 2012 and work alongside my former instructors and mentor, Dr. Tim Rummel," says Martinez. "Being a faculty member here affords me the unique opportunity of paying back their dedication to my growth and, also, paying it forward with my current students."
The connection extends further to Martinez' personal life. He and his wife, Elizabeth, a former teacher, employ aspects of their professional skills 24/7 on the home front, and they have a deep understanding of the various challenges educators and administrators face.
"My daughter, now 21, was diagnosed with Asperger's Syndrome and ADHD Inattentive Type II as a young girl," he says. "My biggest accomplishment – which is really an ongoing body of work shared with family, friends and health care professionals – is her progress. She continues to amaze us with her development and wonderful artwork, and she's taught me more about what it takes to be a good father than I ever knew was possible."
Martinez began his career as an engineer but quickly transitioned to teaching (math and science, primarily) because it allowed him more time to focus on family and rowing competitions. He represented the U.S. as a national/Olympic team rower from 1993-1996.
"I was tutoring and coaching quite a bit at the time, so it was really 'a calling' as well," he says. "Besides, both my parents taught and coached for 50 years combined, so I grew up hearing about the educational field at the dinner table. I know I'm where I was meant to be!"