Christina Thiele-Yancy
'10 B.A. Art

By Karin Grennan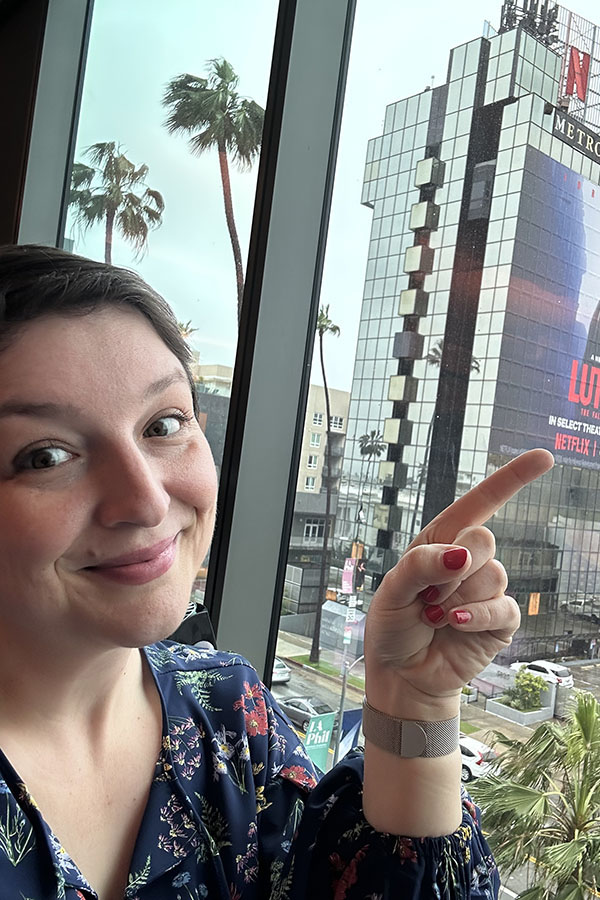 Before transferring from Santa Rosa Junior College, Christina Thiele-Yancy was so shy that she had a hard time raising her hand in class, let alone speaking in public. Upon her arrival at CSUCI, she vowed to follow Eleanor Roosevelt's advice to, "Do one thing every day that scares you."
"I would make sure I raised my hand as often as possible, despite the shaking and sweating. By the end of my time there, I was doing stand-up comedy sets on campus and going to every event possible," Thiele-Yancy said. "Being able to challenge myself so openly there made me who I am today and made all of my future jobs possible. … I really think I would be a different person if it wasn't for CSUCI. I learned to be myself there and that being myself could and would carry me where I wanted to go."
It helped that the Art department faculty were so supportive and encouraging, particularly the late Kathleen Quaife and Catie Mihalopoulos, with whom she curated an art show.
"Peter Harper was a huge influence on me and helped me build my confidence in being able to speak up for myself and make my own path," Thiele-Yancy said of the Art Lecturer.
Her professional path started with a summer internship with the soap opera "The Bold and the Beautiful" that she saw advertised at CSUCI.
"That internship was huge for me," Thiele-Yancy said. "I learned very quickly that I did not want to be a part of production. It was too boring for me — a lot of waiting around for something to happen. I loved the action in the production office and knew that I would look for jobs similar to that."
Using communication and leadership skills she developed as a resident assistant during her senior year, she worked her way up from an assistant to the executive vice president for worldwide distribution and delivery at Summit Entertainment to the position she now holds as a dubbing title manager at Netflix. She manages the process of swapping audio in different languages into recordings and communicates with studios all over the world to make sure their needs are met.
"I absolutely love my job. Netflix is an incredible company to work for and grow with," the Glendale resident said. "We strive to be great communicators and problem solvers."