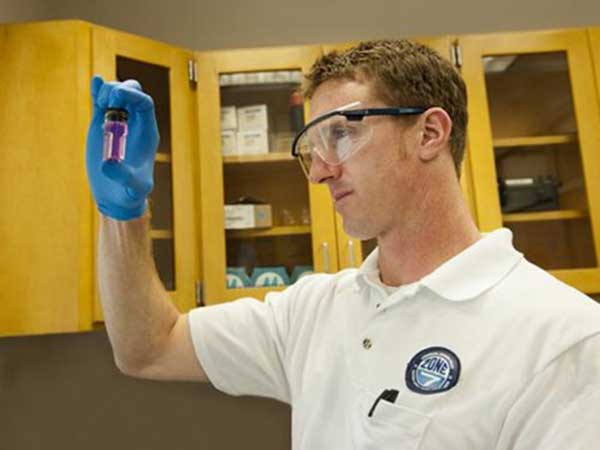 Daren Putman
As a water quality laboratory technician, Daren Putman (2007 B.S. Environmental Science & Resource Management) samples and analyzes the water supply for Zone 7 Water Agency, which serves more than 200,000 people in Pleasanton, Livermore, Dublin and the Dougherty Valley area of California. He says the training he received as a student in CI's ESRM program proved extremely helpful in landing and performing his job.
"The ESRM program gave me insight and exposure to the methods and challenges of utilizing and managing our natural resources," he said. "While my work duties are primarily laboratory focused, I am able to understand the bigger picture of our challenges as an agency to monitor, manage, and improvise as needed during the state's worst drought in history. My experience at CI helped me build the skills and understanding required to participate effectively in such large-scale challenges."
Putman praises CI's small class sizes and individualized attention from professors, as well as the opportunities to participate in travel-study courses that gave him a broader perspective on environmental concerns.
"I attended the first academic trip to La Manzanilla, Mexico," he said. "Not only was it unique in its culture and social experience, but the heart of the study revolved around water management and I was able to discuss some of the work we did there while I was interviewing with my current employer. I think it impressed them quite a bit!"
For students considering a major in ESRM, Putman has the following advice: "If you're interested in careers involving the outdoors or resource management and challenges, this is an excellent opportunity to achieve not only an academic education, but also a firm stepping stone into a great career path."