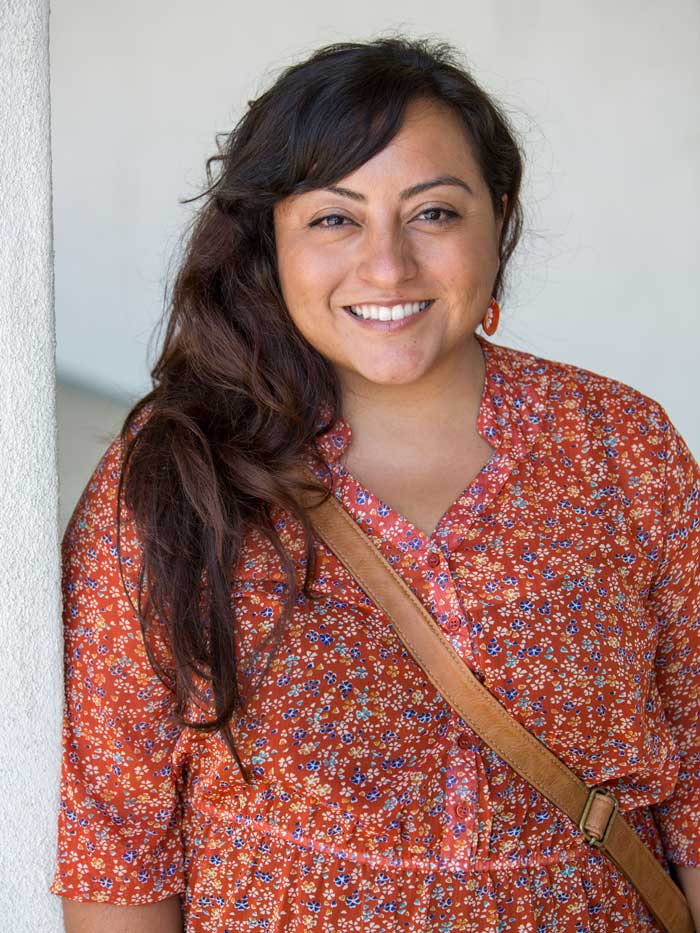 Jennie Luna
Assistant Professor of Chicana/o Studies Jennie Luna expects her students to do much more than study Chicanas/os and Chicana/o issues. She challenges them to become agents of cultural, social and political change.
"I chose CI because I knew that I could make a positive impact on the substantial first-generation college student population, since I was also a first-generation college student," she said. "Having been deeply influenced by the work of the United Farm Workers and César Chávez, who lived in my community of East San José, I knew at a young age that I wanted to dedicate my life to education. I am passionate about Chicana/o Studies because at its core, it is a discipline dedicated to creating social change through developing critical thinkers and transformers of our society."
In highly interdisciplinary and community-based courses, Luna introduces and reconnects students to Indigenous practices – taking them through history to present-day – and invites them to use their knowledge to empower the Latina/o community. For example, in Health in the Latina/o Community, Luna's students "decolonize" their diet, replacing the Standard American Diet (SAD) with Mesoamerican warrior foods – like beans, corn, squash, chia, and quinoa – for a week. They also volunteer at a community garden; interview family members to document home remedies and recipes; study how colonialism has transformed the diet and health of the Chicana/o community; and propose public health programs and policies to improve the health status of the community.
"Chicana/o Studies gives students the opportunity to study literature, history, and culture, but more importantly, the tools to interrogate institutions, policies, and various structures of power, while imagining solutions to current, real-world issues that exist in the community," she said. "This a field that opens career doors in education, law, government, public policy, social work, public health, and community organizing. Students who major in Chicana/o Studies are well-prepared to work in any public or private sector of California, where the fastest-growing majority population is Chicana/o-Latina/o."
An award-winning writer, scholar, community organizer, doula (birth worker), and expert in Danza Mexica/Azteca and the Nahuatl language, Luna enjoys sharing her passions with students, leaving them with a rich interdisciplinary perspective and the tools to become advocates for social justice. In courses from Chicana/o-Latina/o Identity and Empowerment to Aztec Dance and Culture, they've created family histories, artistic murals and altars, led class discussions, presented scholarly research at conferences, and participated in cultural events and performances. Along the way, they've also learned more about their own cultural identities and assumed leadership roles in their communities.
"Teaching and mentoring students is what I feel I am called to do with my life," she said. "I believe teaching is also a political act; the ability to give students access to power and systems (such as higher education) is political and holds the possibility to create a more just and equal society. It has only been a short 45 years since the creation of Ethnic Studies in universities across the country which helped open the doors to Chicana/o Students and other Students of Color who had long been denied access to higher education. I am simply carrying on the torch of the work and struggle that many others endured before me which allowed me access to college. Now, I am honoring that work by doing the same for my students."