By Kim Lamb Gregory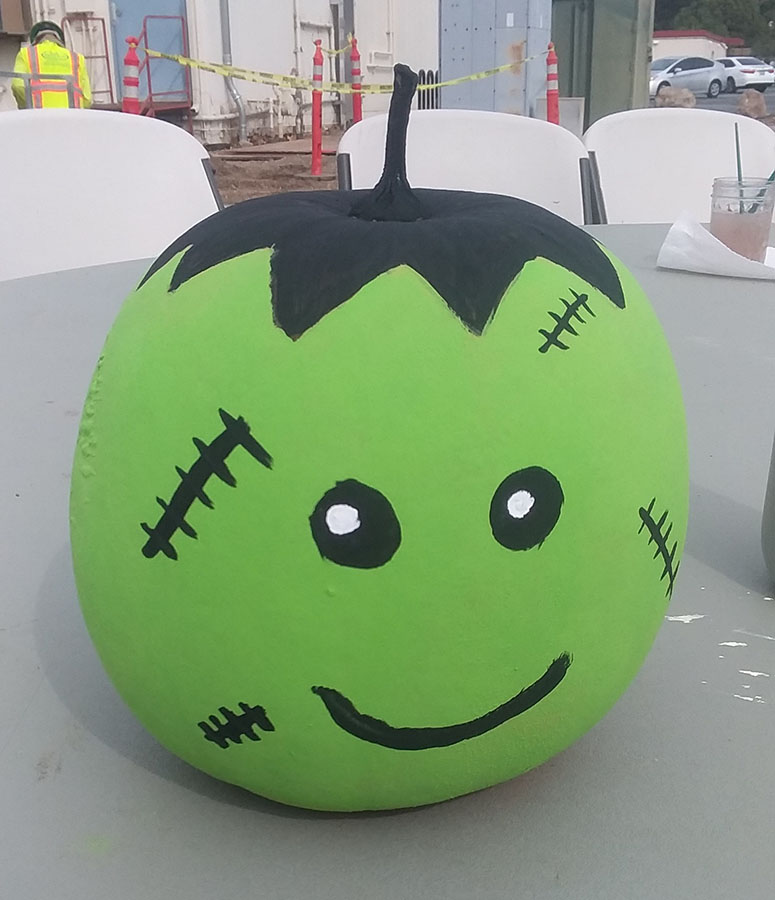 After two years of neglect during the pandemic, Professor of Biology Ruben Alarcon, Ph.D. and students are coaxing the Biology research garden behind Modoc Hall back to life.
"COVID killed it," Alarcon said. "There was no way around it. Once COVID came, we lost the ability to work on it and keep it going."
When human activity slowly returned to normal and Alarcon revisited the garden, it was dried up and overgrown.
"It was just sad," he said. "Because we had put in so much time and we got it to a point where it was looking really nice. We had a pumpkin patch where we harvested over 300 pumpkins. It was looking sharp."
So, at the beginning of the Fall 2022 semester, Alarcon recruited about half a dozen dedicated students and alumni to help revive the garden.
It went so well, that the garden just yielded 180 pumpkins that starred in the Biology Harvest Festival on Friday, October 28. The event included a campus pumpkin-decorating event that drew about 30 students to decorate pumpkins, with prizes for the funniest/cutest, spookiest and most artistic.
Class of 2022 Biology graduate Jacob Smithers, who plans to apply to medical school, was one of the students who helped bring the garden back to life. He had been doing research using the garden before he graduated, and wanted to see the garden in its former glory.
"It's a fun thing to do on the weekends," said Smithers, of Thousand Oaks. "I don't have a garden at my house, so I find it quite relaxing."
Alarcon first planted the vegetable and flower garden in 2015 so that students in his agriculture-related classes could get hands-on experience in a garden.
"We use it for classes on sustainable ag courses like soil biology or whenever I teach biostatistics," Alarcon said. "It gives students a chance to see something grow from seed to plant. But it's not just about doing research or learning—I also want students to realize that whatever they grow has to be donated to the Dolphin Food Pantry."
Before the pandemic, the garden boasted pumpkins, cherry tomatoes, bell and poblano peppers, jalapenos and zucchini—lots and lots of zucchini.
"We were giving a lot of the excess zucchini to the Dolphin pantry," Smithers said. "We had to use the zucchini so we were making zucchini bread, zucchini casseroles, zucchini pasta..it was just so great having it fresh."
Alarcon would also fill up the back of his truck with squash and hand it out to whoever he saw.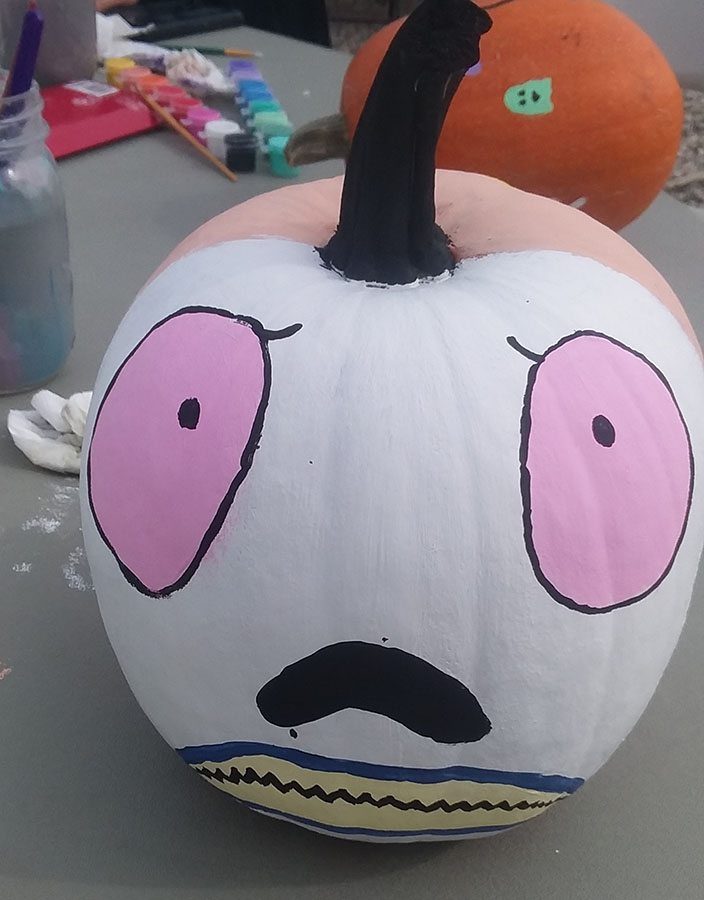 There is also a small orchard that "needs some TLC," Alarcon said. The orchard contains figs, pomegranates and about six mandarin orange trees.
"This semester we have been working to get it back on drip irrigation and to make the area more pollinator-friendly," Alarcon said.
The garden has elevated beds and ground-level beds to discourage some animals. Organic fertilizer but no pesticides are used in the garden, one more aspect of teaching students about sustainable agriculture.
Alarcon hopes students working in the garden benefit from the lessons to be learned from growing things, but he's hoping they develop something even more durable.
"What I'm hoping is that students get an appreciation for just…life…and how something as simple as a seed, with the right care, can produce a beautiful plant or something of nutritional value," Alarcon said. "I hope they see life at the level and come to appreciate it."