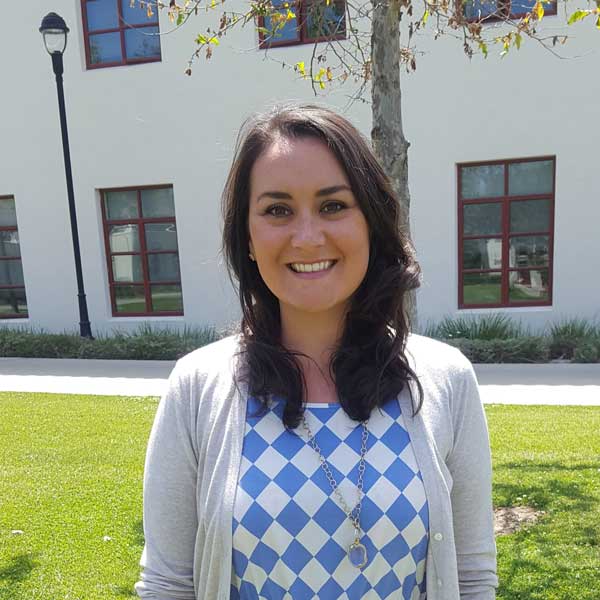 Alison Potter
Program Analyst Chicano/a Studies, History, Political Science, and Global Studies

By Melissa Bergem & Rosario Cuevas

Alison Potter is a role model for everyone at California State University Channel Islands (CSUCI). Nominated numerous times by her colleagues, Alison was recognized as the inaugural recipient of the Staff Award for Excellence on March 29, 2017 during the Staff Awards & Faculty Commemoration.

Alison joined CSUCI as a staff member in 2010; however, her CSUCI experience dates back to 2004 when she was a student and worked as a student assistant in a few different departments. After graduating, Alison wanted to continue working at the University. Being a student here exposed her to many different opportunities and she felt working here would allow her to give back to the CSUCI community. Alison says that she truly enjoys the CI campus, dedicated faculty, committed colleagues, and ambitious students.

Alison's strong reputation, respect and human interaction skills allow her to perform her job with excellence. Here are a few things those who nominated her had to say about Alison:

"Alison Potter is one of the reasons that make coming to work each day a pleasure: hardworking, intelligent, impressively capable, and invariably upbeat, with a ready smile and a quick laugh. I rely on Alison completely and with utter confidence. I trust implicitly that when something is asked of her, I can move on to other matters knowing that she will take care of it. Period." Sean Kelly, Program Chair and Professor of Political Science, CSUCI

"Ms. Potter treats all, regardless of origin, age, and orientation, with the highest respect. I witness this on a daily basis in her interactions with CSUCI students, staff, faculty, and administrators." Frank Barajas, Program Chair and Professor of History, CSUCI

"Alison has the admiration and respect of faculty in the programs she supports, her fellow support analysts, and those in the administration with whom she works." Michael Powelson, Lecturer in History, CSUCI

With this award, Alison receives a $750 stipend, and will enjoy lunch with President Erika Beck Congratulations!