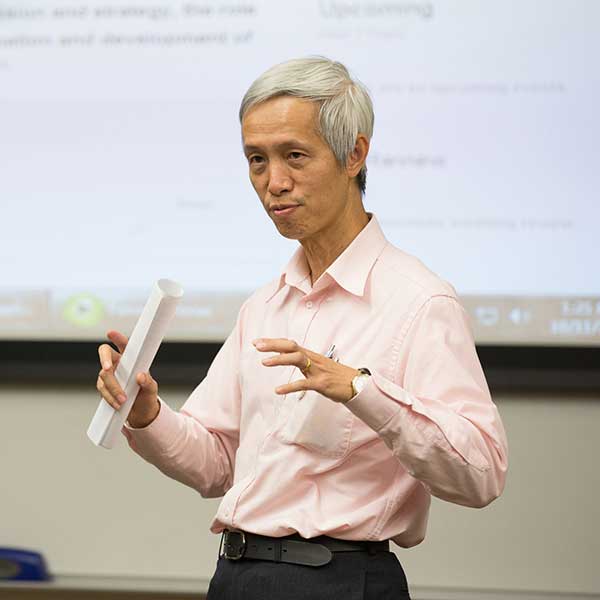 Minder Chen's
In Minder Chen's Management Information Systems (MIS 310) class, students work in groups to develop a prototype website or mobile app for a business based on an innovative idea. This collaborative, hands-on project is just one example of how the Professor of Management Information System prepares students to become future business leaders.
"An understanding of the role of information technology systems is essential for students of business," Chen said. "I try to provide realistic context or scenarios for topics discussed in class and introduce frameworks that help them understand complex issues, solve difficult problems and, hopefully, make a difference in society."
Chen's approach is effective and engaging. He's developed a comprehensive set of online video lectures, thereby allowing class time to be spent drilling down deeper on critical issues and applying course knowledge. One of his most popular lectures has exceeded 111,000 hits on YouTube. He's also led students to Taiwan in an interdisciplinary travel course studying culture and commerce and obtained a Microsoft MSDN Software Grant for the past five years, giving students access to industry-leading software.
"CI Business and Economics degree programs provide well-rounded training for students, with emphasis on critical thinking, communication, conduct (ethics), competencies in discipline, and collaboration," he said. "Our students are well-equipped with a global perspective and the technical and conceptual skills to succeed in the real world."