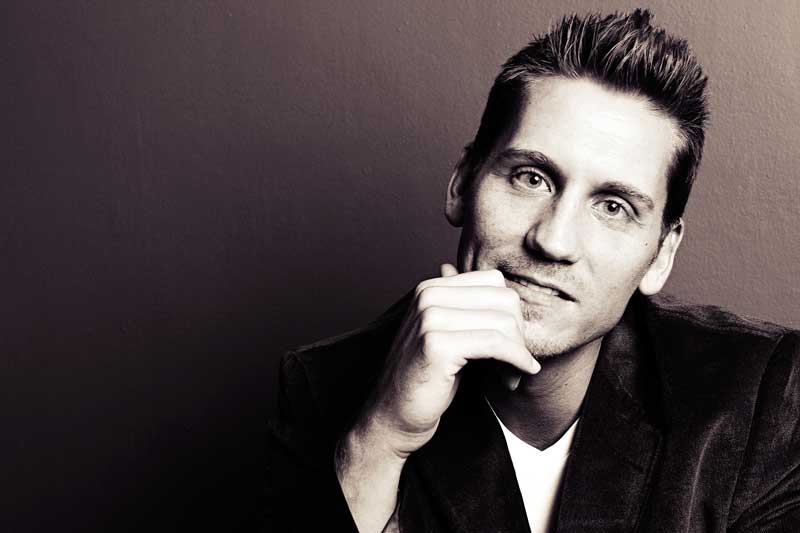 Jacob Jenkins
You don't just take Jacob Jenkins' Organizational Communication class; you interview for it.
To give students real-world professional skills, Jenkins – known to students as "Dr. J" – structures the class like a real organizational consulting firm. At the beginning of the semester, students apply for a "job" in the firm by creating a resume, portfolio, and completing a job interview. Throughout the semester, they respond to hypothetical consulting jobs, participate in hostile takeovers and hiring sprees, and earn "paychecks" that can be used to "buy" snacks, bonus points, extra time to complete projects, or mystery surprises. The class even rewards holiday bonuses and "Employees of the Month."
"I strive to create a fun, supportive and imaginative environment where students learn the skills that are necessary for success in today's turbulent economic landscape," Jenkins said. "Our students don't merely read, talk, or learn about communication theory and concepts. Rather, they consistently apply that skill and knowledge to real-world situations within our local community and beyond."
An Assistant Professor of Communication at CI since 2013, Jenkins infuses all of his courses with similar imagination and energy. Students in his Intercultural Communication class complete a Family History Interview, where they learn more about their own cultural history by interviewing an elder member of their family. In an assignment called "The Breakfast Club," students have breakfast with someone from a different cultural background.
"As they talk together over a meal, students are surprised to see cultural assumptions and stereotypes shattered before their eyes," he said.
Studying cultural stereotypes and racial inequalities in communities has been a keystone of Jenkins' work. In his recent books and research, he examines how "community" is formed and maintained in a racially and ethnically diverse world, with particular focus on the role of religion.
"I tell students: 'Work hard, follow your passion, and do what you want to do in life,'" he said. "'Otherwise, you'll end up working for someone else who has.'"