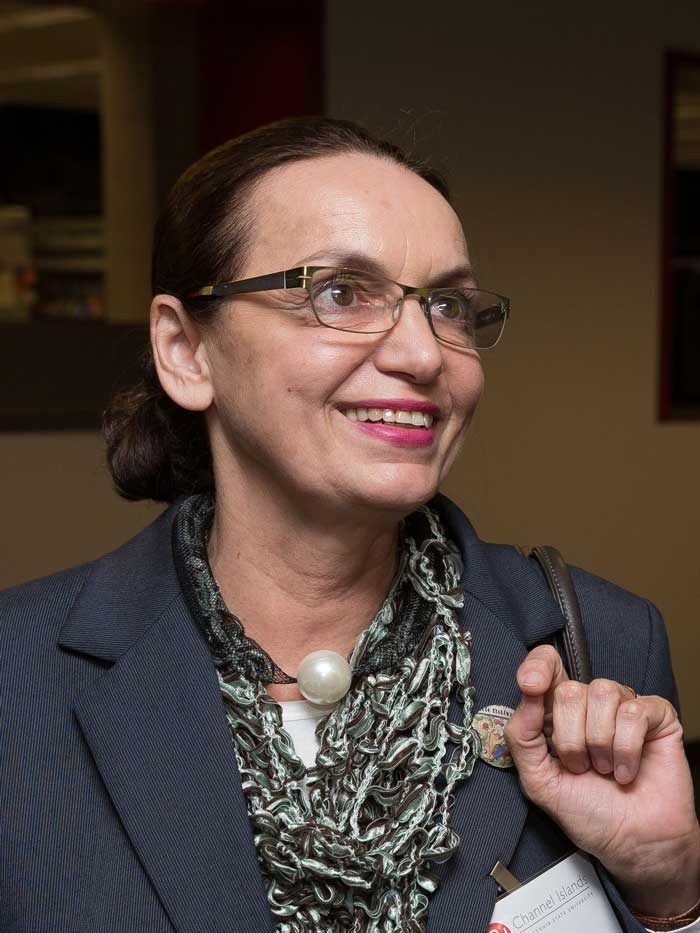 Irina D. Costache
Professor of Art History Irina D. Costache wants students to critically examine art and its history and experience it as a gateway to a deeper understanding of the world, the past, and themselves.
She isn't interested in just having students memorize a litany of important names, dates, and movements in art history.
"The ability to understand and enjoy art brought me so much joy and fulfillment in my professional and personal life," she said. "Art should not be only for artists, art historians, and museum professionals. I like to learn from students; to understand how they look at art, what matters to them."
To do this, Costache develops innovative courses and assignments that challenge students to interact with art in fun and relevant ways. In "The Museum" – a signature CI course she helped originate – students learn from professionals at institutions such as the Getty, MOCA, LACMA, and the Carnegie Museum of Art in Oxnard. The course culminates in a student project that helps the museum achieve a desired objective, such as organizing and executing College Nights to draw a young audience.
In Art 101, "What Is Art?," Costache tasks students with finding and selecting pieces of artwork at major auctions that reflect CI's mission and then proposing how the pieces should be displayed on campus. In the last two semesters, she has assigned a "selfie" project in both lower and upper division courses, asking students to share their own process of personal discovery of a museum and its collection.
"In these projects I aim to balance research with creative and critical thinking, to give students a voice and allow them to be actively involved in the course material and topics," she said. "I strive to connect students' values and interests to the content of the course. I try to put myself in their place: Why would I care about such-and-such artist, or work, or art period? How does the latest song, fashion, or new media trend relate to art? It's a stretch sometimes, but I enjoy the challenge of making art and its history accessible, interesting, relevant, and enjoyable to students."
An art historian and trained studio artist, Costache draws significantly on both roles in her work and teaching. She regularly organizes and curates shows in Los Angeles galleries and on the CI campus as coordinator of the Broome Library Art Gallery. Her book, "The Art of Understanding Art," published in 2012, was recently translated into Chinese. And she has served as resident director of the CSU International Program in Florence, Italy, as well as on the Board of Directors for the College Art Association and as president of the Art Historians of Southern California. Her recent work has focused on the dialogues between art, science, and technology, and the impact of digital media on art and art history.
"I want to help students develop meaningful ways of thinking about art and understand how it connects to their fields of study as well as their lives, so that they not only enjoy and value it beyond the end of the semester, but also become savvier in navigating the visual environment that surrounds them," she said. "There is so much we can learn from art and its history – about the world, the past, and also ourselves."