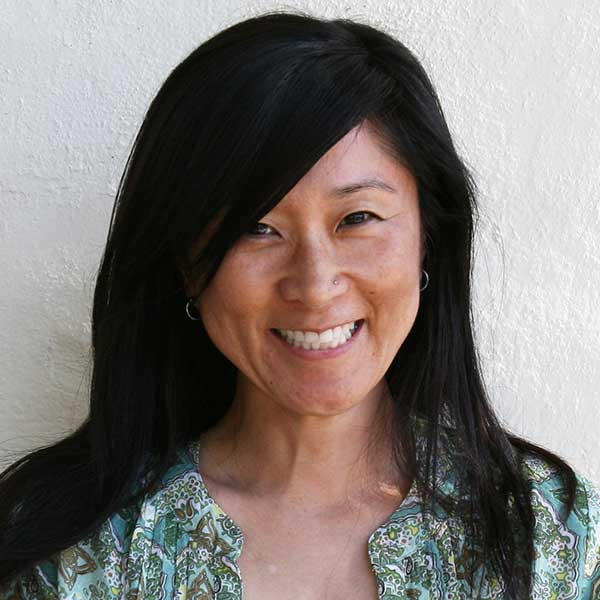 Catherine Bae
As college student at UC Berkeley, Catherine Bae was inspired to study history by passionate professors who presented the subject as a doorway to understanding the potential for meaningful change in society.
"I saw how one can cultivate a critical approach in studying society while also appreciating the beauty and strength in people's endeavors," she said. "That the ideals of social justice go well with the study of history."
Now an Assistant Professor of History herself, Bae encourages other students to seek their own critical interpretations of historical events.
"I won't expect you to remember the names of the three great emperors of the Qing dynasty 20 years from now," she said. "What I hope students will remember is that I want them to value their right to their own beliefs and their right to learn how to express them clearly and with integrity."
A self-described "cultural mongrel," Bae is a Korean American born in Japan and raised in California, with three languages spoken in her household. Her adventurous nature has led to a love of motorcycles, backpacking and traveling solo across three continents. In her research, she explores the impact made by early mass media on girl cultures and identities, particularly in East Asia. In her courses on World History, Modern East Asia and Women's/Gender History, she covers everything from intellectual, religious, and social trends to popular culture and encourages open discussion and debate.
"It's really not about the 'stuff' – the data, the dates, tidbits of information," she said. "Those are the building materials for history. To be a student of history means learning the tools of the trade: critical thinking skills, ability to pull back and think comparatively, to create perspectives, as well as writing skills, making persuasive arguments, ability to research and investigate, comfort with examining values and thought systems different from one's own. Those are skill sets that are in high demand in many professions. Not to mention, they're also valuable in and of themselves, and not just for historians!"