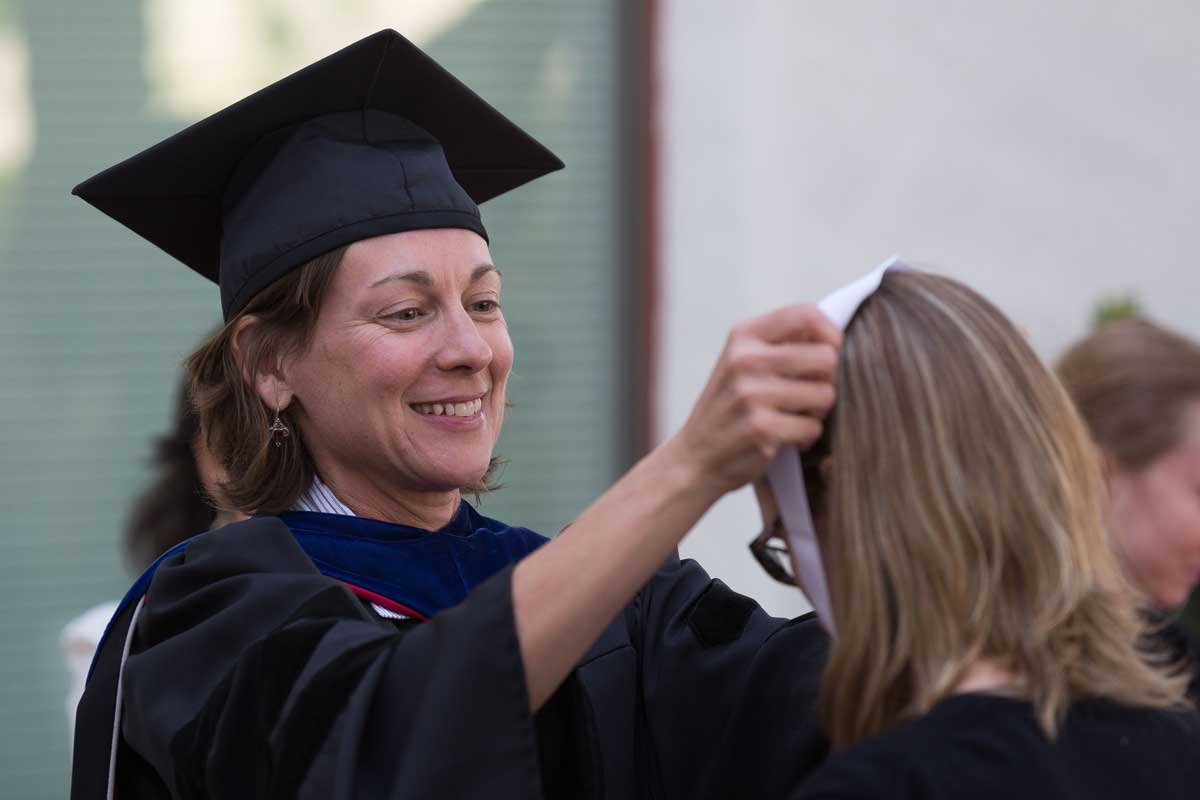 Andrea Grove
Andrea Grove has led students to South Africa to study post-apartheid society, to Northern Ireland to study politics and conflict resolution, and to countless other foreign nations – from Pakistan to Zimbabwe – without ever leaving the classroom.
As a Professor of Political Science, Grove's passion for international relations and the complex issues, personalities and history that drive foreign policy is contagious.
"It's fulfilling to see students' perspectives change as they become more aware of their role as global citizens," she said. "They're ignited to learn more and do more to address challenges in the world."
Grove engages students in thoughtful discussion and collaborative research on issues ranging from conflict resolution to the seemingly irrational foreign policy behavior of leaders.
Along with her husband, CI Political Science instructor Dr. Chris Scholl, Grove founded and led CI's award-winning Model United Nations team to victories in regional conferences each of the past five years. She also served as the inaugural faculty director of the California Institute for Social Business at CI and co-authored the first college textbook dealing with the emerging field of social business – sustainable business with a humanitarian or environmental aim.
"CI students have diverse backgrounds and experiences; each one takes something different away from our international work," she said. "Watching that happen has been invaluably enriching."