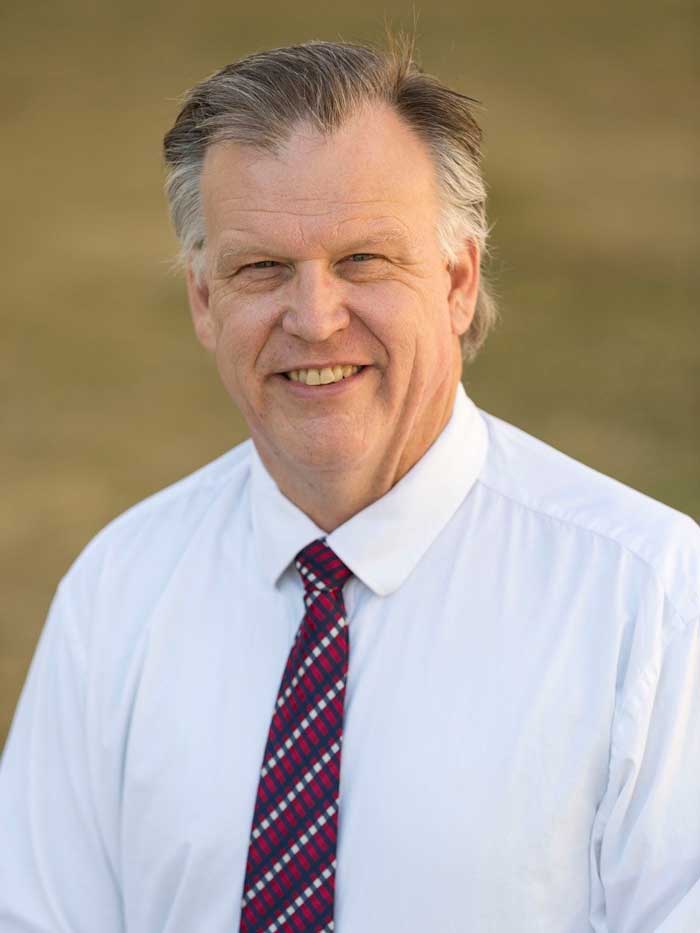 Phil Hampton
Professor of Chemistry Phil Hampton has always viewed science as play instead of work. As a child, he entertained himself by conducting chemistry experiments in his family's basement.
"I played around with using my toy train transformer to generate hydrogen gas through the electrolysis of water and then detonating the hydrogen with a flame," he said. "My favorite was the remote control fire bomb with kerosene. It's a good thing that arm hair grows back quickly."
Since the self-described "mad scientist" helped CI open its doors in 2002 as one of the first faculty members, Hampton has inspired countless scientists with his playful approach. He is beloved for injecting creativity and enthusiasm into his teaching and for being an encouraging mentor who involves students heavily in undergraduate research and community outreach.
"Dr. Hampton has been the most influential person in my life outside of my family; I would not be in graduate school if it wasn't for him," said former student Aurora Ginsberg, now working toward a Ph.D. at the University of Oregon. "The lessons Dr. Hampton teaches go far beyond his job description and are clearly driven by a passion for students. He is an exemplary modern research adviser who is not only brilliant, but also inspires students of all backgrounds and learning styles to pursue chemistry."
In courses like Organic Chemistry and Molecular Structure Determination, Hampton keeps things lively by "flipping" the classroom – allowing students to work out problems together before he intervenes – and with other tactics like linking chemistry to real-world news and events, and invoking references to Monty Python and Lewis Carroll.
Hampton leads students in research on the synthesis of molecules as anti-cancer agents and the development of new antibacterial materials. His students also participate in community service by helping organize the popular annual Science Carnival, a free community event that engages kids throughout Ventura County in exploring science as play.
As the director and lead investigator for Project ACCESO, a nearly $6 million U.S. Department of Education Title V Hispanic-Serving Institution Science, Technology, Engineering, and Mathematics (HSI-STEM) grant, Hampton has helped advance STEM readiness and success in Ventura County. Through initiatives such as mentoring, tutoring, research opportunities, community outreach and career expos, Project ACCESO has increased the number of underserved Hispanic and low-income students pursuing and graduating from STEM-related disciplines. From 2011 through 2013, Hispanic STEM majors at CI surged 72 percent, while STEM majors overall rose 37 percent.
Hampton's impact has won acclaim on campus and across the country. Among the highlights, he earned a 2004 Maximus Award from CI students recognizing his excellence as a professor, and the Edwin Kindberg Distinguished Engineering Service Award from the National Engineers Week Foundation.
He's also heartened by recent national recognition for Ventura County's leadership in STEM education. In September, VC STEM – Ventura County's regional STEM network – was named one of only 27 "STEM Ecosystems" in the nation by the STEM Funder's Network. VC STEM, a group of Ventura County companies, universities, government agencies, museums and other organizations led by Hampton, will pilot and develop nationwide models for STEM education.
"Chemistry is a fundamental science with great job potential that links to other sciences, like biology, environmental science, physics, and mathematics," he said. "I love my job because CI's innovative and entrepreneurial nature allows me to implement my ideas. I also love working with undergraduate students and living vicariously through them when they are admitted to graduate and medical schools and then eventually earn their master's, medical, and Ph.D. degrees."