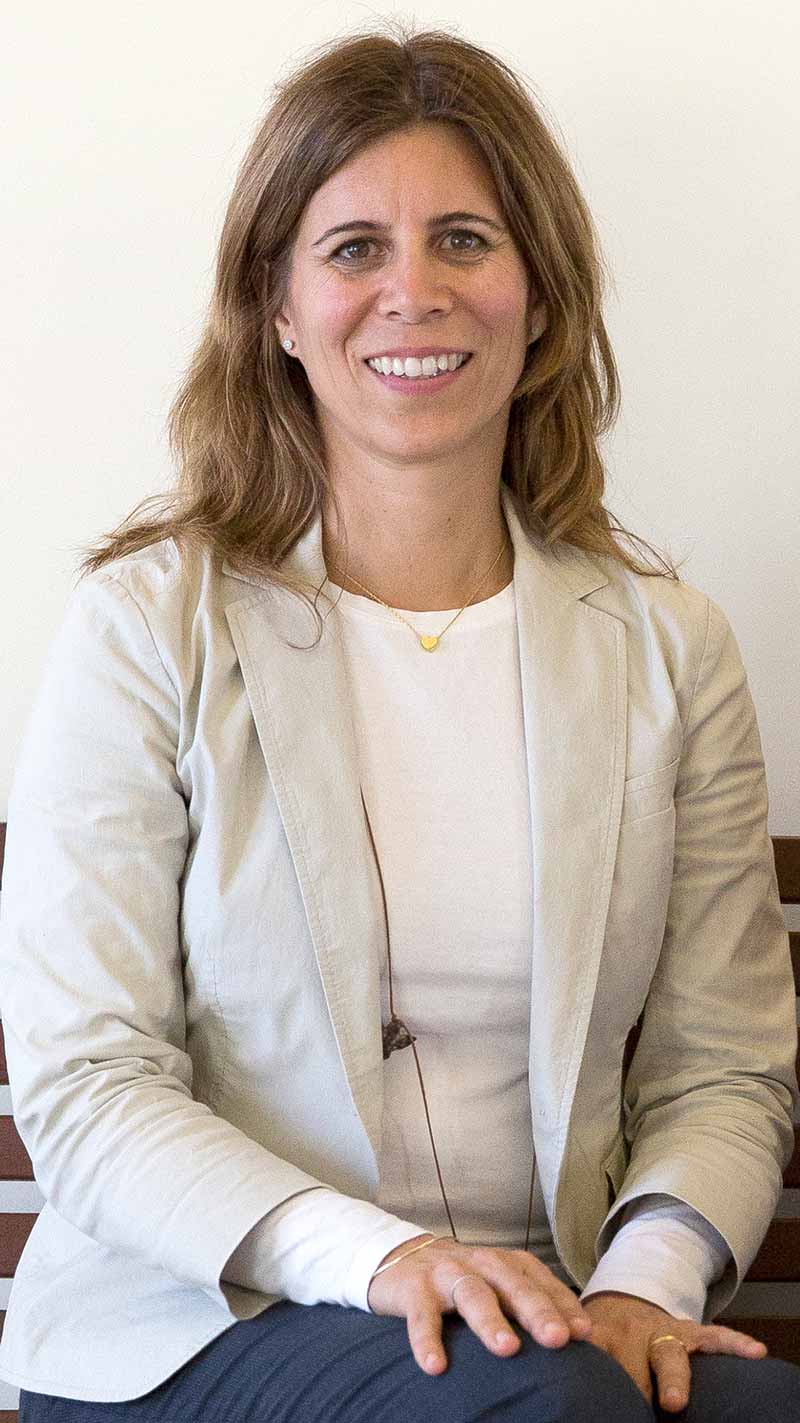 Carola Oliva-Olson
In an age where teaching is increasingly dictated by the need to meet Common Core standards, Carola Oliva-Olson wants teachers to understand that it can still be a profession of originality and imagination.
The Assistant Professor of Early Childhood Studies encourages her students to develop lesson plans and learning activities based around their own interests and those of the children they teach.
"We want them to fall in love with what they do and understand that teaching is not about following a scripted curriculum," she said. "They can still teach math, social studies, science, language, and literacy in a structured manner by exploring and sharing something about themselves – and allowing the children to do the same."
A nationally recognized authority in dual-language learning, Oliva-Olson also ensures students have a firm grasp of how to make classroom activities inclusive of every child. In her classes at CI, she leads students to connect children from different cultural, linguistic and socioeconomic backgrounds in fun project-based learning.
"I'm a dual-language learner myself – and it has been an enormous benefit in my life," said the Argentina native. "It's not uncommon to see families that think speaking another first language is a disadvantage. We need to change that. The research clearly shows that there are huge cognitive benefits for dual-language learners. We want to teach these children and their families that being biliterate is an asset in our society and help them be successful in both worlds."
To help, Oliva-Olson implements a variety of school and community outreach programs promoting the importance of bilingual learning. Each semester, she works with local teachers and parents on dual-language support and invites area education professionals and members of the community in for student poster and research presentations. An advisor for state and national programs for First 5, Head Start, the National Center for Cultural and Linguistic Responsiveness, and California teacher credentialing and transitional kindergarten efforts, Oliva-Olson brings insight into the latest research and legislative actions on early childhood education into her CI classes.
"The early years are critical to determining children's success – not just in schools but throughout their lives," she said. "They are developing crucial language, math, emotional, and relationship skills. By supporting them early with fun, inspiring opportunities to learn, we can lay the foundation for continued learning and living a successful life."