by Kim Lamb Gregory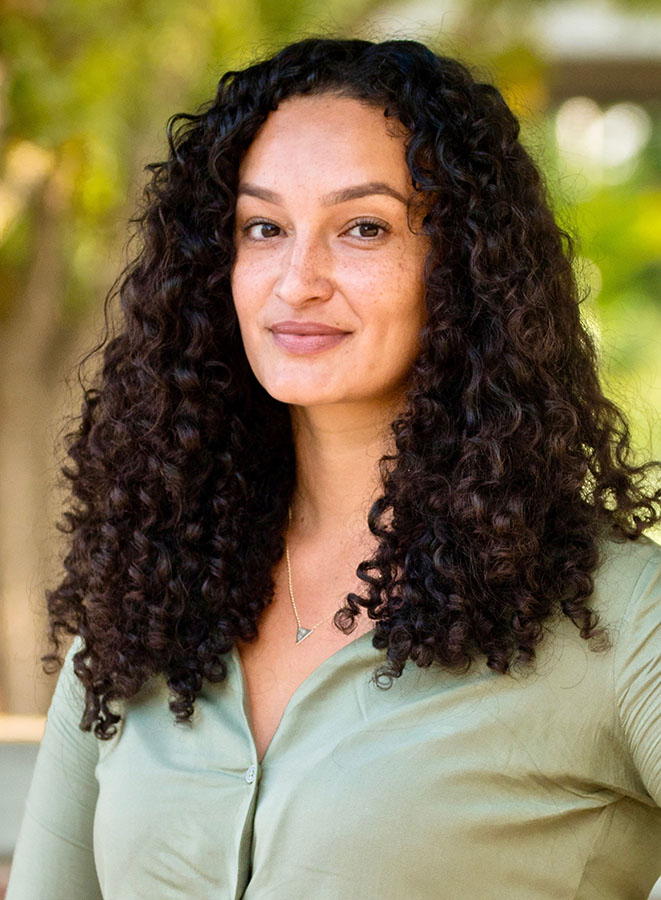 Many of us are familiar with children's literature like "Goodnight Moon," "The Wind in the Willows," "The Velveteen Rabbit," and young adult books like the "Sweet Valley High" series.
But, as beloved and classic as they are, not all of the books reflect the diversity of childhood experiences that exist in the 21st century. 
"Whatever I read about wasn't my experience, and I felt very disconnected from books like 'Sweet Valley High,' said Associate Professor of Education Luz Yadira Herrera, Ph.D. "I just feel like we live in a time where we have so much meaningful children's literature that better represents all children and their lived experiences."
So, when representatives from the Education section of the Penguin Random House publishing company asked Herrera to curate multilingual K-12 book collections, she contacted a friend and colleague from a graduate school in New York, Carla España, Ph.D., a bilingual educator, researcher, writer, and speaker. 
Together, España and Herrera curated six collections of 15 books each designed to better represent the cultural and linguistic diversity of children from age K through 12. The books the two educators chose make liberal use of a concept called "translanguaging," which describes the language practices many kids use at home that weave in phrases and customs from their home languages. 
"I grew up in Los Angeles, but visited Mexico every year with my family," Herrera said. "I continue that tradition now with my son, and we speak different types of Spanish and different types of English. And I enjoy reading books with him about others who do the same."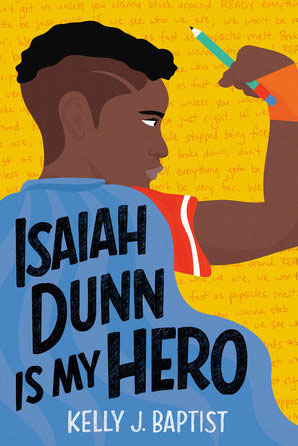 An excerpt from one book for example, called "My Papi has a Motorcycle" by Isabel Quintero, reads: "My papi, the carpenter, is covered in sawdust and smells like a hard day at work. His hands are rough from building homes every day, his job since he first arrived in this country. But even though he comes home tired, he always has time for me."
As she and her papi ride off of his motorcycle, her mother waves and says "Con cuidado!" or "Be careful!"
España had a similar experience to Herrera's while growing up in New York City.
"Growing up in Queens, New York, after arriving from Chile, I didn't see many books that reflected the way I communicated with my family and friends," she said
Including all children from all backgrounds has never been more important as emerging bilingual children—formerly known as English language learners—make up 20 percent of the K-12 schools in the United States. 
"It's a time in our country when there's a move to censor what teachers teach, how they can and cannot teach history and how different populations and communities are being left out," Herrera said. "This is a moment in time when books are being banned because they show something different. We thought this was an important way to let libraries and schools know we have their backs."
While putting together the six collections, España and Herrera also wrote an accompanying handbooks for teachers—all teachers, not just bilingual teachers, as students of all backgrounds are in all classes.
España and Herrera worked to include a wide representation of all populations of children and teens including Latina/o/x, Black, Indigenous and for those in the Lesbian Gay Bisexual Transgender (LGBT) community. 
The six collections, which range from picture books to young adult literature, follow six themes: 1) identity; 2) place and change; 3) intergenerational connections; 4) migration and immigration; 5) community and connections; and 6) changemakers. 
All of these elements help students from all backgrounds feel they belong, Herrera said.
"The books we chose for the Identity collection, for example, help us understand the complexity of identity and hopefully help students feel they belong," she said. "To feel that they are worthy of all the good things everybody else is worthy of. To be clear that who we are is loved and accepted."
To learn more about the six collections, visit:  https://penguinrandomhousesecondaryeducation.com/2022/04/19/translanguaging-collections/.