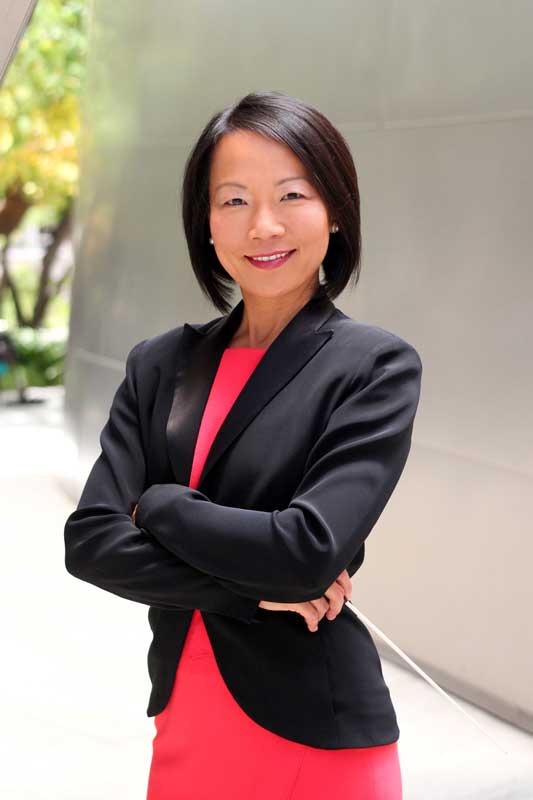 Assistant Professor KuanFen Liu makes music a creative, scholarly, philanthropic and inspirational pursuit.
What drew you to music?
I can't imagine my life without music, so I made it my career. I was the first in my family to come to the United States from Taiwan to pursue master's and doctoral degrees in music. I come from a long line of engineers and scientists, so I am the outlier of the family!
Why is this a good major?
Music and arts are not a luxury of life; they are necessities. When students are passionate about music, they can inspire others and make a difference in the world. It's something we need to be aware of as educators, parents, administrators, and politicians. Music and arts could be the saving grace of our lives in today's society.
Describe an interesting assignment in one of your courses.
In PAMU 307, University Chorus, we cover a wide range of musical genres from the medieval period to the present. Students learn and perform choral repertoire from major choral orchestral works to jazz arrangements and music from around the world. Students gain knowledge, comprehension, and application of beginning, intermediate, and advanced skills in choral singing through weekly rehearsals and performance projects that integrate with other musicians and musical ensembles, such as the African drumming ensemble, jazz combo, and the chamber orchestra. The CI University Chorus performs throughout Ventura County and on campus.
What have been the highlights of your career?
By far, the constant reward is being able to be with my students and see them grow and mature in their learning, realizing their passion on a daily basis. Secondly, I initiated the establishment of the University Chorus at CI in spring 2004. And to my surprise, I received a nomination for the CI Maximus Awards for faculty in 2015. I have also established two nonprofit musical organizations in Ventura County to help with and broaden classical music appreciation and music education outreach in our community. The two organizations are Channel Islands Choral Association and Channel Islands Chamber Orchestra. We are celebrating our 13th anniversary this year.
What do you enjoy most about your job?
I enjoy being with my students, sharing our love of music every day. I also enjoy the wonderful faculty and staff members and the healthy and caring vibes at CI.
What would you say distinguishes your teaching style?
I encourage my students to be brave and take risks. Mistakes are a critical part of the whole learning experience.
What is your favorite course to teach and why?
I love teaching ensemble classes because I enjoy doing collective works and making something beautiful together.
How do you involve students in research, service-learning, community engagement, etc.?
The University Chorus encompasses research, service-learning and community engagement. Each year our students sing with the local elementary school student choruses, perform for the public, and sometimes hold concerts for groups like the Ventura Correctional Facilities.