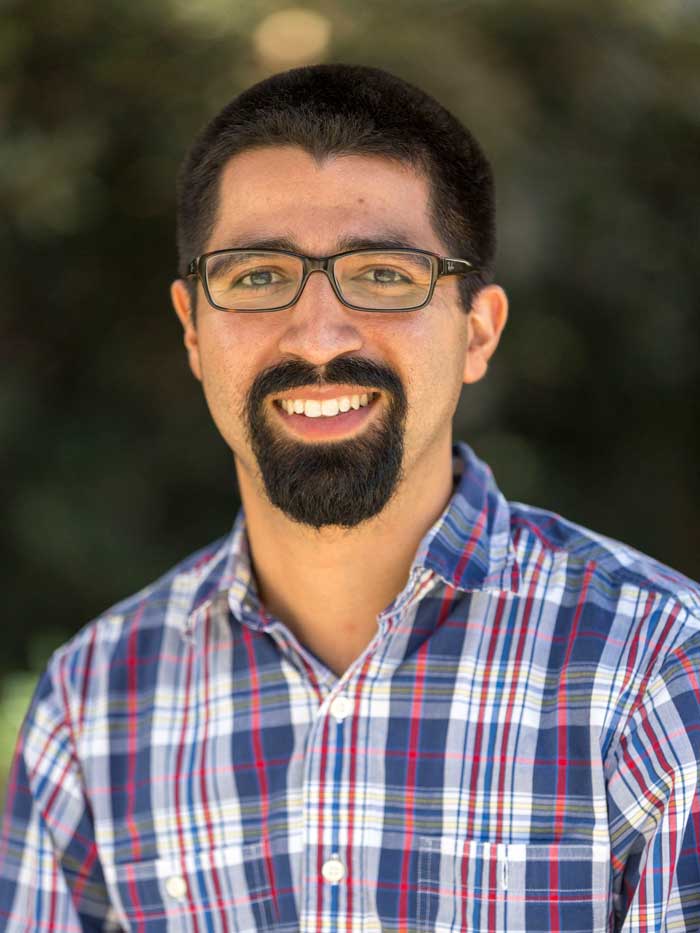 Luis Sánchez's
When Luis Sánchez's grandparents migrated to the U.S. from Mexico seeking better educational opportunities for their family, they hit the jackpot.
Sánchez, an Assistant Professor of Sociology, is the second generation of educators in the family – the son of an elementary school principal and the brother of two elementary school teachers.
"I'm proud to be part of a family dedicated to providing those educational opportunities for future generations," he said. "My own educational path studying sociology provided me with the tools, concepts, and skills to make sense of my upbringing and a better understanding of how social structures influence others' life circumstances."
A native of Ventura County, Sánchez takes his students into the nearby neighborhoods to help them develop a similar awareness. Using Geographic Information Systems (GIS), his students explore the importance of "place" by mapping out demographic and socioeconomic data and comparing their own neighborhoods. In doing so, they gain a better understanding of the roles that spatial factors play in societal issues like health, residential segregation, immigrant enclaves, and inequalities.
"I find that many of our sociology students are passionate about social justice and inequalities," he said. "Our major gives them the tools needed to pull back the layers of complicated social issues in an effort to make a difference and contribute to society in a positive manner."
To better understand social phenomena, Sánchez's students in courses like Race and Ethnicity and Population Studies use data, measurement and statistical analyses. The demographic perspectives help them make sense of the sources and implications of population change taking place at the local, national, and world levels.
Sánchez takes a special interest in mentoring students on undergraduate research projects, proudly noting that all of his students have presented their research at multiple conferences. As a faculty participant in SURF (Student Undergraduate Research Fellows), a living-learning community for undergraduate research fellows, Sánchez is an accessible and encouraging adviser.
"I love teaching students how to think about the world through a sociological lens," he said. "My favorite moments are when students tell me how a particular lecture helped them make sense of their own personal experiences or how they now have a different take on how they view a particular social issue."