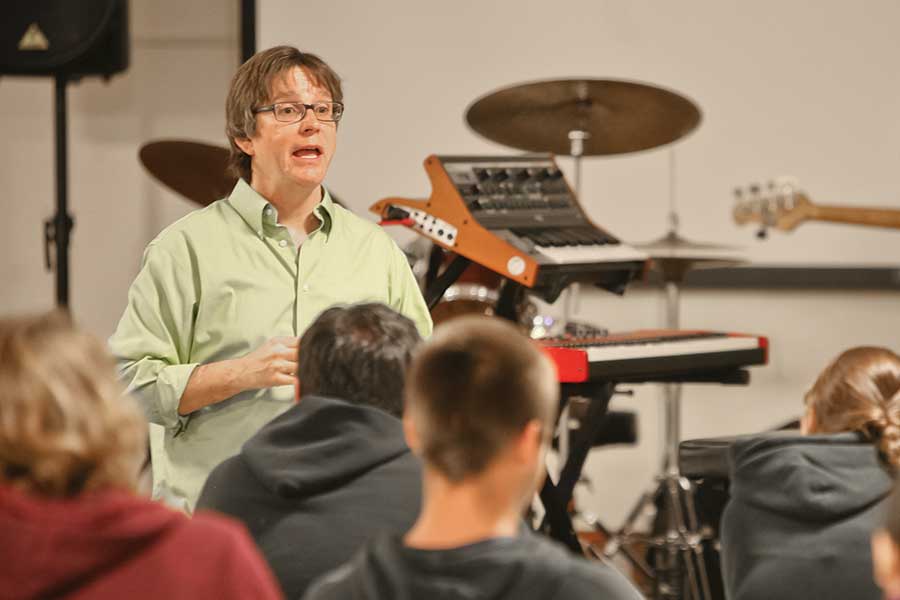 Paul Murphy
It happens at the start of each semester. Throngs of hip-hop and rap-music-loving students enter Paul Murphy's classes on jazz, world music, The Beatles and the History of Rock and declare the music "old-fashioned" or "boring."
"By the end of the class, they almost always say, 'Thank you for introducing me to other types of music I never would have listened to,'" he said.
That's one of the many transformations Murphy, a faculty member in Performing Arts at CI, looks forward to encouraging in his students year after year. The veteran professional musician, guitarist, composer and arranger has worked on films, television, radio and theater and toured internationally, but he enjoys giving his greatest performances in the classroom.
"I love developing courses and using music as a doorway to teach students about history, culture, politics, geography, customs and society," Murphy said.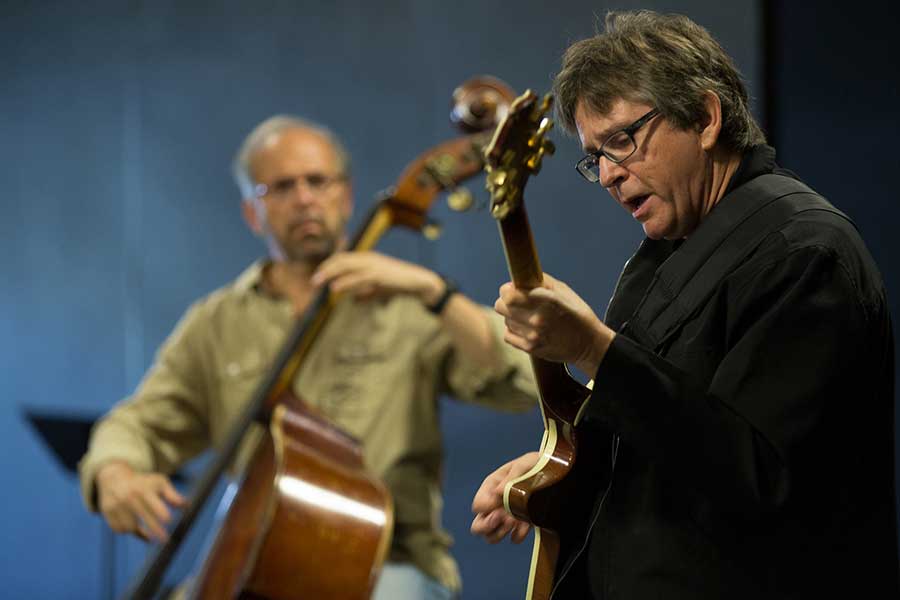 Murphy uses the help of professional musicians to drive learning home. His students have enjoyed in-class performances in styles ranging from jazz and rock to Celtic and flamenco, as well as Q&A with Grammy Award-winning artists. He also invites the community in for many live performances and free concerts on the CI campus. Through his efforts, CI has played host to guest artists such as former Beatles engineer Geoff Emerick, former Paul McCartney guitarist Laurence Juber and studio musician Eric Rigler.
"We are an hour away from one of the greatest music cities in the world and have access to some of the industry's greatest talents," he said. "It would be a shame not to share that with CI and the surrounding community."