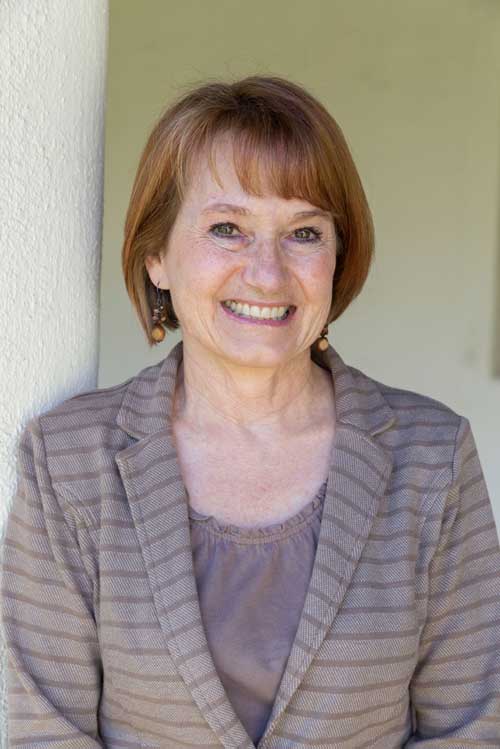 Colleen Nevins
As a child, Colleen Nevins looked forward to medical appointments.
"I found I liked the doctor's office, which was located in an old Victorian house," she said. "I related to the nurse in the office who was a great role model. I also liked science and math courses. All of this drew me to nursing at a very early age."
That early recognition inspired a career spanning almost 40 years as an RN, healthcare manager and nurse educator. Today, as an Assistant Professor of Nursing at CI, Nevins is a role model who motivates the next generations of nurses with her expertise, compassion and humor.
"She is such an amazing example of what a great nurse truly is," said nursing student Caitlin Yarbrough. "There's never a dull lecture when Colleen is teaching. She's extremely intelligent, but still gears her lectures toward new nursing students and uses humor to help us remember harder concepts. Colleen always makes her patients and students feel completely comfortable. I aspire to be a great nurse just like her one day."
Nevins balances classroom learning with patient-centered clinical application. In courses ranging from Introduction to Professional Nursing Practice to Advanced Clinical Assessment, she involves experts from the healthcare community and uses interactive technology and audience response software to help students perform case studies, practice care planning, and share feedback with a focus on individualized care. In NRS 220 Nursing Care of Acute & Chronic Illness, for example, her students record and share poignant reactions in Voice Thread to a video segment of a mother describing her son's death after a routine surgery.
A first-generation college student, Nevins earned a BSN from the University of Wisconsin, Eau Claire, a Master's in Nursing from UCLA, and a Doctorate of Nursing Practice from Western University of Health Sciences. Her practice experience includes ER, ICU, home care, neurology, GYN post-surgery, and 16 years of management.
Along with colleague Jackie Sherman, Nevins has involved students in ongoing research, and is published in the self-care practices of nursing students. In addition to serving for many years in roles including faculty advisor for CI's Student Nurses Association and American Red Cross chapter, Nevins coordinates annual campus-wide flu clinics with Student Health Services. Her dedication to student success has earned nominations for a Maximus Award and Outstanding Student Group Advisor.
"Students who chose the nursing field based on their desire to help people through disease processes will find an enriched life," Nevins said. "It is a field that is sometimes mysterious and investigative, so one needs to like solving the 'puzzle,' embracing new ways of thinking, and occasionally revising the plan. I find it an honor to care for each patient who freely shares their private story and kindly allows investigation through inquiry, examination, and evaluation during medical and nursing intervention. I also find it an honor to educate the next generation of nurses."