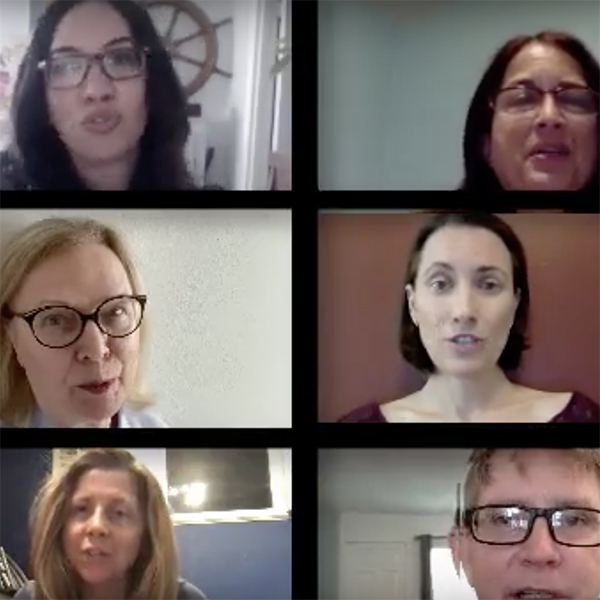 #WeAreStillHere
by Kim Lamb Gregory
Becoming a virtual campus can be especially challenging for CSUCI's Performing Arts students according to Associate Professor of Performing Arts Catherine Burriss.
"Like artists everywhere who practice collaborative creation in a live setting, we feel a particular loss under stay-at-home and physical distancing orders," Burriss said.
So, Assistant Professor of Performing Arts Heather Castillo put together a YouTube video to the students courtesy of the entire Performing Arts Faculty.
"When we're on campus, my office door is always open," Castillo said. 'I have Cup O' Noodles, coffee, snacks, chocolate, etc. The students often stop in and hang out a bit. I was hoping by creating this video montage of faculty, they would know that distance would not stop us from supporting them or from finding new ways to foster the community that Performing Arts builds."