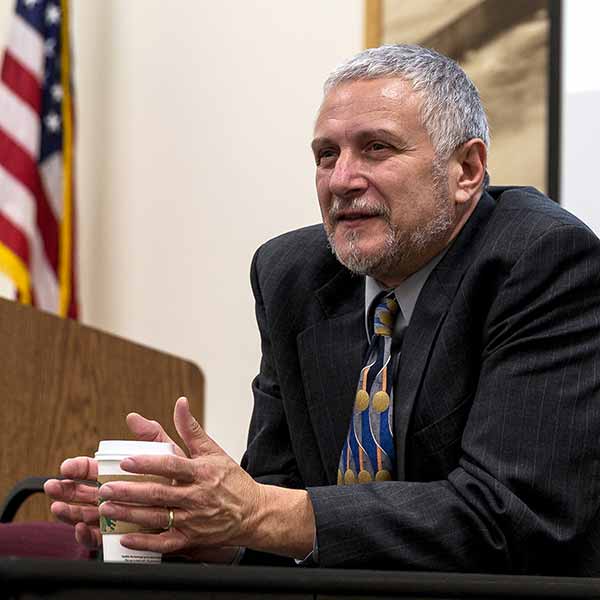 Kevin Volkan
Kevin Volkan has earned international renown as an expert on the abnormal side of human psychology.
A former Harvard Medical School faculty member, clinical psychologist and founding member of CI's Psychology program, Volkan captivates students with courses like Bizarre Behaviors and Culture-Bound Syndromes – which covers vampires, exorcists, sadists and stalkers – and History & Psychology of Nazi Germany, which he co-teaches with History Professor Rainer Buschmann. His blog, BizarreBehaviors.com, co-authored with CI University Psychologist Neil Rocklin, takes a scholarly psychological approach to topics ranging from anorexia to zombies.
"I have had a long-standing interest in the extreme repertoire of human behavior for quite some time – dating back to when I was working at the state hospital and in private practice," he said. "Our classes can become very lively. A number of students who have graduated and gone on to careers in psychology or nursing will contact me out of the blue to tell me they've encountered one of the behaviors we discussed in class, or to tell me about a new behavior."
Frequently sought as a media expert and speaker, Volkan has testified before the U.S. Senate Judiciary Committee on dangerous fetish videos, appeared on television programs, and authored books and articles on many topics including drug addiction, group pathology, the Nazi university system, Buddhism and psychoanalysis, and zombies.
Volkan recently wrapped up "Forbidden," a Discovery Channel series airing in 217 countries that examines strange people, habits, behaviors, and cultural practices from around the world. Previously, he appeared as an expert on a similarly-themed National Geographic Channel show, "Taboo."
Outside the classroom, Volkan enjoys practicing martial arts with his family, and playing guitar in the CI faculty-student band, the Art Rockers.