by Kim Lamb Gregory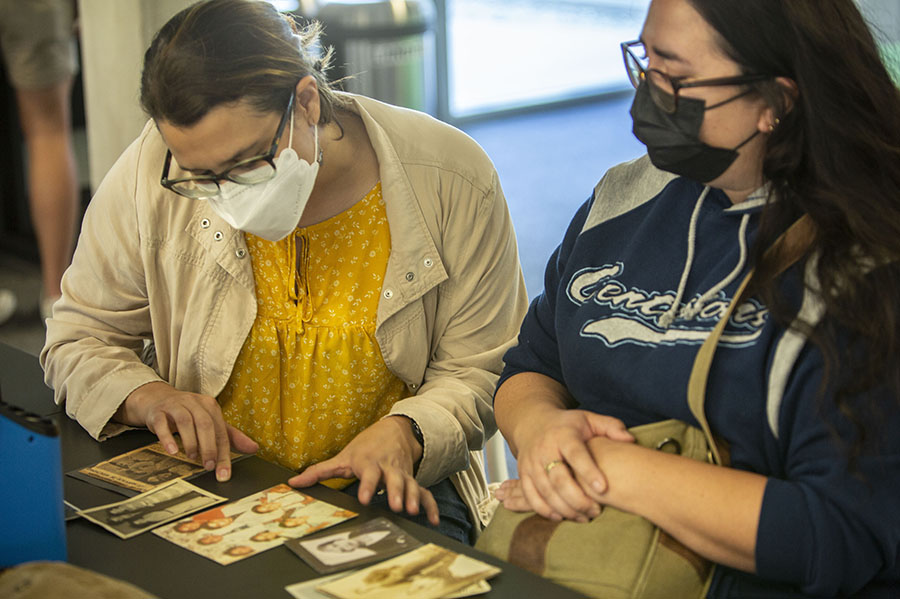 CSU Channel Islands (CSUCI) Liberal Studies major Leonel Cleto grew up in a rough neighborhood in East Garden Grove.
"We were pretty much a hotbed in between two rival gangs," Cleto said. "It was tough growing up. You got to keep your head down. It was hard being a boy growing up in that."
It was not always an easy life, but it was Cleto's life and it is important.
That's the message behind a library archive created especially for CSUCI students by Assistant Professor of History Hanni Jalil, Ph.D., and Assistant Professor of History Jacqueline Reynoso, Ph.D.
"So often our students don't see themselves reflected in a conventional narrative," Reynoso said. "The ideas of doing these different archiving workshops is so students can see their own histories reflected and know that their histories are worth preserving."
It also gives students an active role in selecting, labeling and digitizing their own stories—learning what goes into creating a record of history.
"It puts the student in the role of getting to decide what gets preserved," Jalil said. "It teaches them that their history matters, and if they go on to be archivists and public historians, they become aware of how important these decisions are."
Cleto chose to digitize a gold family necklace that says "Leonel". He rarely takes it off because every family member has his or her own necklace, so it is a symbol of belonging for Cleto.
He also archived his memoirs of growing up in East Garden Grove and how much the music of rapper Tupac Shakur helped keep him and his siblings on the right path.
"I think when it comes to telling our own stories, we're not heard a lot," Cleto said. "We're not given a platform and we're hesitant as well. It's tough to tell your stories—dealing with issues with domestic abuse and gang violence. These are not easy topics to talk about."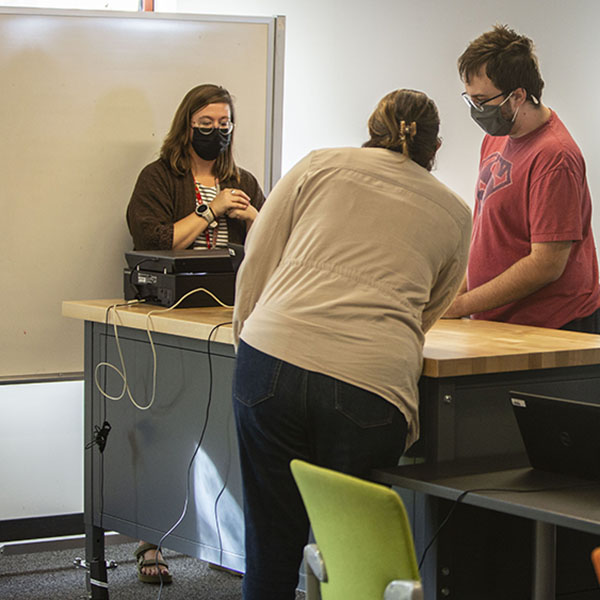 The students began developing the archive during the 2021/2022 academic year with a class Jalil and Reynoso taught called "The Historian's Craft" as well as during a public history series they organized titled "Archiving the Local."
Besides arming the students with archiving skills, the class was also intended to address so-called "silences" in archived human history.
"Silences" are gaps in recorded history that exist either intentionally or unintentionally depending on who is deciding what is important to preserve. Very often, populations of color or other marginalized groups are not included in recorded history, resulting in an incomplete picture for historians.
History major Jacob Fuchsman knew his great uncle had served as a pilot in the Pacific Theater during World War II, but his uncle never wanted to talk about it, so Fuchsman knows little about the Taiwanese flag and the cloth map of the South China Sea found among his belongings. But Fuchsman digitized them with what research he could uncover.
"The map was cloth so that it didn't crumple when you unfolded it in case you needed to be stealthy," Fuchsman said. "And it could get wet."
He believes the Taiwanese flag served as a kind of diplomatic letter to help pilots get to friendlier troops if they were shot down behind enemy lines.
On a lighter note, Fuchsman digitized a newspaper article from the Topeka Daily Capital about his maternal grandfather, Bradley Ashley, who worked as a news courier in Kansas.
"One day on his route, a pig started following him," Fuchsman said. "He delivered all the news and the pig still followed him all the way home. He kept feeding it and it stayed."
The headline read: "Mary had a Little Lamb, but Bradley had a Little Pig."
Reynoso and Jalil stressed that they were able to create the CSUCI student archive thanks to the guidance the students got from Digital Curation and Scholarship Librarian Elizabeth Blackwood and Library Services Specialist Sebastian Hunt.
None of it would have been possible without the August 2021 addition of the of the Mobile Archive Collaboratory in the John Spoor Broome Library. The Collaboratory consists of tables for work, lights, chargers, cameras and iPads as well as a state-of-the art mobile scanner called the Bookeye.
The Collaboratory was made possible by a generous gift from a longtime friend to the University, Linda Dullam.