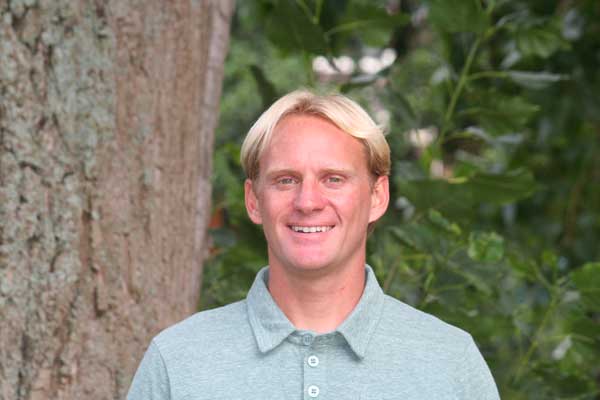 Lance Nolde
As an undergraduate student, Lance Nolde, History '06, discovered a passion for history and an exciting career path.
"My educational experience at CI really ignited my interest in history and opened my eyes to the importance of in-depth research and study as a means of increasing our understanding of the world, both past and present," he said. "It was so much fun that I thought it could be a career."
Now an Assistant Professor of History at California State University, Los Angeles, Nolde teaches undergraduate and graduate courses on world history, environmental history, and Asian history. His research is focused on early modern Southeast Asian and world history, and on the social and cultural histories of maritime communities.
It's a pursuit that has led him to a Ph.D. at the University of University of Hawai'i at Mānoa, a post-doctoral research fellowship at the International Institute for Asian Studies in the Netherlands, and on a Fulbright grant to Indonesia, where he spent a year living and traveling among the Sama people, a semi-nomadic seafaring group with a largely undocumented oral history and culture. His findings, published in his dissertation, form the basis for an upcoming book.
"The many great examples of high quality professors who balanced their research passions with a drive to educate and inspire their students were a primary influence in my decision to pursue a career in higher education," he said. "I would not be where I am today if it were not for the inspiration, education, and guidance extended to me by CI faculty such as Professor Rainer Buschmann, Dr. Paul S. Corbett, Dr. Amy Caldwell, and Professor Nian-Sheng Huang."
An avid surfer and adventurer who worked his way through college as a fisherman, Nolde connected his passion for the sea with history while taking classes with Buschmann, Nolde's "earliest mentor" and "inspiration" to focus on Pacific and Indonesian history. In the decade since he graduated, Nolde has remained close with Buschmann. They are current collaborators on a book.
Nolde says CI's emphasis on world history gave him a distinct advantage as he went through graduate school. He employs some of the teaching techniques used by his CI mentors with his own students.
"I play devil's advocate for theories that I may not agree with and also challenge students to relate the past to the present," he said. "Studying the past is important. It's a vital need for today's society. I love stepping out of our present time frame and engaging with other cultures and their history."