by Kim Lamb Gregory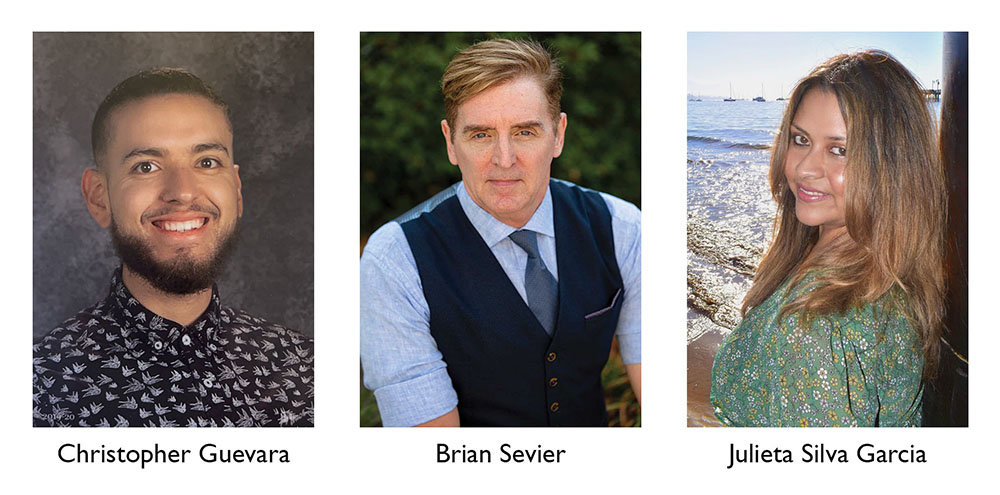 CSU Channel Islands (CSUCI) School of Education Dean Brian Sevier, Ph.D., remembers his challenging days as a student teacher.
"Most teachers will tell you they worked an additional job during their student teaching.  I worked two additional jobs just to survive," Sevier said. "This is a major impediment to our students. If we're going to truly live up to our mission to create pathways that get impediments out of students' way, we had to change this practice.
For years, Sevier has been trying to launch a teacher residency program that would help student teachers avoid the economic strains student teachers generally have—paying tuition while trying to make ends meet as a student.
Beginning in Fall of 2021, Sevier saw the fruits of his labor with a teacher residency program that is now serving 41 CSUCI student teachers in four area school districts.
CSUCI's School of Education has established residencies for student teachers at the Oxnard School District (OSD), Oxnard Union High School District (OUHSD); the Rio School District and the Santa Barbara Unified School District (SBUSD).
Teaching credential student Julieta Silva Garcia is one of two students working in the SBUSD. She and the others in the teaching residency program don't have to pay tuition and receive gets a $10,000 a year stipend.
"I'm teaching at Washington Elementary School in Santa Barbara where I went as a child," said Garcia, who expects to graduate in 2022. "It's awesome to be part of this program and I live in Santa Barbara so I don't have to commute to Ventura County."
Recruiting student teachers who have grown up and been educated in the area is one of the objectives of the program.
Plus, she and the other student teachers participate in the program based on each school's individual calendar year, allowing them to fully immerse themselves in the same schedule, routine and professional development as the full-time teachers.
"Residencies allow us to reach a much more diverse pool of candidates because there are candidates who will not go through the student teaching experience because it is so cost-prohibitive," Sevier said. "The districts want to create pathways for their alumni to return to teach in the schools they came from. And recruiting locally helps the teaching corps better reflect the demographics of the diverse student body."
Credential candidate Christopher Guevara is student teaching at Rio Rosales Elementary School in his native Oxnard. He is currently working as a resource specialist for children with learning challenges and plans to go into special education after he graduates.
Guevara believes being from the area has a distinct advantage.
"It comes down to the majority of the population in Oxnard being Chicanx and being able to communicate not just their language, but to understand where they came from and how it is in their homes," Guevara said. "Knowing the culture really helps me connect with the families and keep them in the loop."
The 20 student teachers in the OUHSD are being funded by the district. The 19 in the Oxnard or Rio School district are being funded by a grant written in partnership with CSUCI and the Ventura County Office of Education (VCOE).
The two residents in Santa Barbara are funded through the SBUSD and the James S. Bower Foundation.