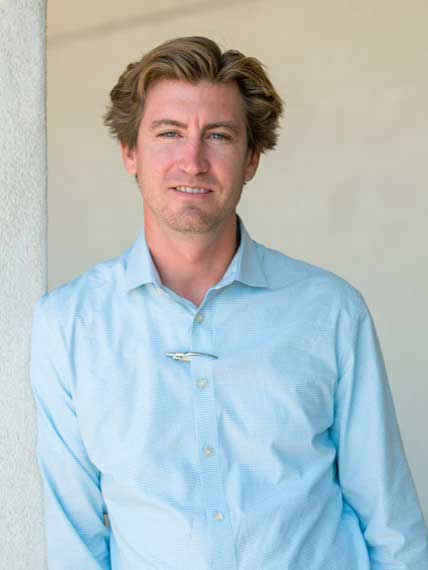 Brian Thoms
Brian Thoms likes to teach and explore the magic behind the technologies we use every day. From an early age, he was spellbound by computers and wrote his first BASIC program at the age of 10.
Today, he inspires students to discover technology's magical side as an Assistant Professor of Computer Science.
"We have ubiquitous access to powerful technologies such as smartphones, which we rely on to the nth degree," he said. "My goal is to introduce students to the underlying technologies and theories for how these devices work and instill in them the same awe I still have for the field."
In courses like Database Systems, Internet-based Social Networks, and Health Informatics Programming, Thoms' students work independently and in teams on projects to analyze networks and theories and design and develop software. In his Internet-based Social Networks class, for example, students perform a social network analysis across online discussion board data. The exercise exposes them to Internet-based social networking theories and openly available analytical software such as NodeXL and UCINET. He often introduces customized social learning software into courses, interacting with students in blogs, wikis and Twitter.
"The added-twist is that students are performing the meta-analysis on their own discussion board contributions, thus performing a self-reflective inquiry into their individual positions within the larger classroom social structure," he said. "The results can be surprising and eye-opening for students."
Thoms also enjoys involving students in his research on health informatics and Internet-based social networks. In a recent project, he led a group of undergraduate researchers to design and implement software that encourages more positive online discussion by integrating a sentiment analyzer with an online discussion board.
"As an undergraduate, I didn't have the opportunity to work on research projects," he said. "At CI, undergraduate research is largely embraced and it has quickly become a rewarding part of my job."
A New York native, Thoms earned his bachelor's degree in computer science and played Division 1 soccer at Fordham University before working on Wall Street as a software developer and analyst. As he pursued his master's and Ph.D., he gravitated toward more fulfilling applications in the healthcare, nonprofit and public sectors. In 2013, he co-founded Health eServices LLC, which provides a range of health analytical services that support government requirements of meaningful use.
"STEM disciplines across the globe are growing and there is a desperate need for more STEM graduates," he said. "The computing field allows students to solve important problems that affect people's lives in positive ways. It also can help place students in virtually any industry – pun intended."