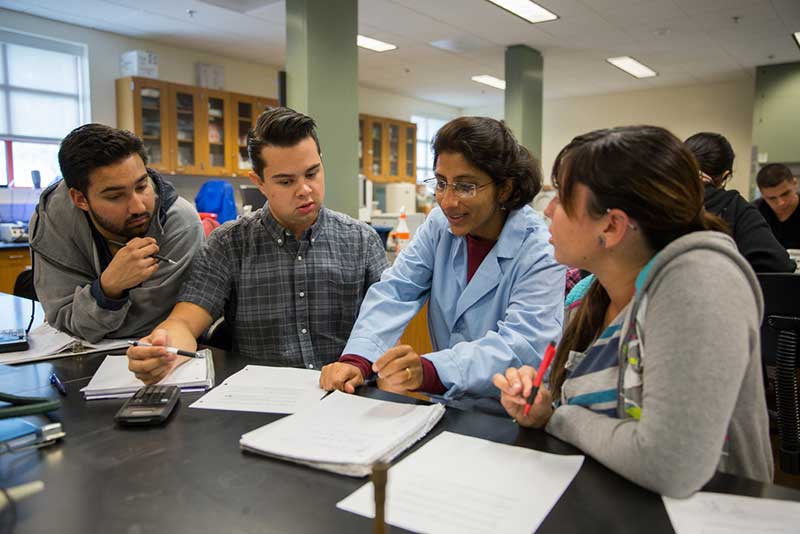 Nitika Parmar
When students step into Professor Nitika Parmar's labs and classes, they become partners on a mission to explore molecular mysteries, make life-saving breakthroughs, and discover the thrill of biological research. In courses such as Biology of Cancer, Molecular Biology, Biotechnology and Recombinant DNA Techniques, as well as in senior capstone and independent research projects, the CSUCI Professor of Biology leads students in applying classroom concepts to real-life research.
"Understanding how a theory works is great, but actually conducting experiments in the lab and observing how the theory comes to life is of vital importance," she said. "I integrate my research into the courses that I teach. Students have defined goals, rather than simply conducting routine labs with the sole aim of learning the technique."
Parmar currently runs 12 separate research projects – all involving students. They range in focus from exploring potential cures for cancer to testing how natural compounds impact the accumulation of fat in fat cells.
Her lecture courses are fueled by lively debates on controversial biotech topics. She challenges students to dissect and analyze complex problems, such as the use of embryonic stem cells to find cures for diseases.
Parmar's greatest joy is mentoring students and following their trajectory of success. She spends countless hours helping students pursue awards and fellowships, enter competitions and conferences, and present and publish their research, so they'll have a distinct advantage in graduate schools and the professional world. Many of her research students go on to prestigious Ph.D. programs, biotech industry jobs, and author articles in scientific journals, as Parmar quietly supports behind the scenes with nominations, reference letters, and help polishing resumes, research proposals, applications and personal statements.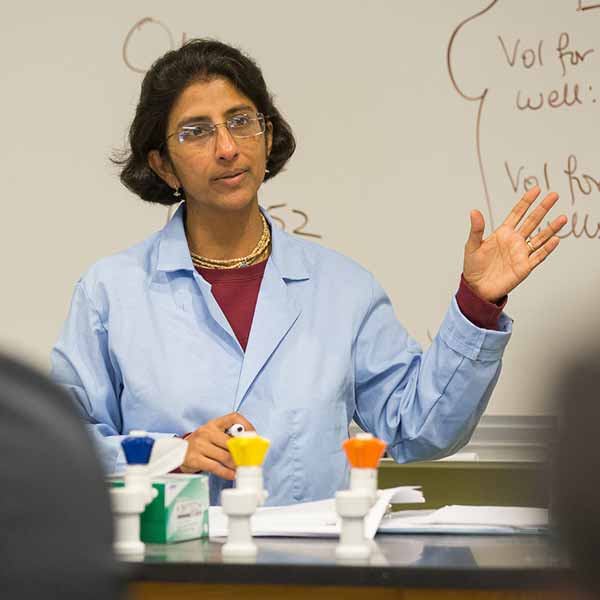 "Biology is incredibly important for avenues in the life sciences, health sciences, and biotech industries, just to name a few," she said. "It's very gratifying to share the excitement of research with students and see their motivation, skill and enthusiasm grow and pay off. We have so much hidden talent here in our students. It just needs to be gently revealed with encouragement and experiential learning."