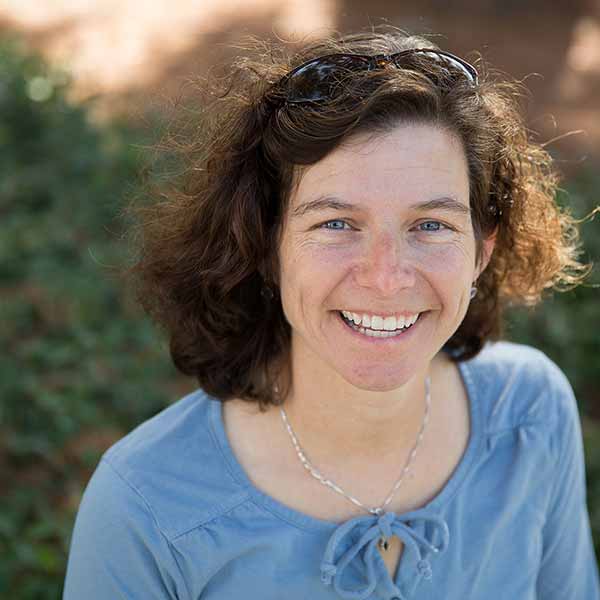 Colleen Delaney
Take a course with CI Associate Professor of Anthropology Colleen Delaney and you might end up conducting archaeological excavations on the CI campus, inventorying artifacts on Santa Rosa Island for the National Park Service, or heading to Germany to study the history and interaction of humans with coastal and marine resources.
Delaney, an archaeologist and anthropologist, encourages students to get their hands dirty in the pursuit of a better understanding of human history, society and culture.
"I am intrigued by the past and truly believe we need to know the past to inform the future," she said.
Delaney developed an interest in archaeology (a subfield of anthropology) as a child whose family moved frequently and encouraged curiosity and exploration. Growing up, she lived in six states, attended five different high schools, studied in Germany as an exchange student, and made frequent visits to museums and archaeological sites.
Today she enjoys introducing students to the thrills of connecting theory in the classroom to learning and working outside. In courses such as Introduction to Archaeology, Applied Anthropology, The Sea Coast through Time, and Human Evolution and Diversity, Delaney leads students through explorations of migration, colonization, culture and interaction among peoples, from the Vikings of Scandinavia to the California Chumash. She also involves students in her own anthropological research and encourages them to present at national conferences and competitions and tackle projects in the community.
"Students of anthropology acquire a set of skills that are helpful in any profession," Delaney said. "Our program exposes them to hands-on field training, global societies and cultures, human behavior and human-environment interaction, and encourages broad, critical thinking and cultural awareness."