Meet your Digital Learning Mentors (DLMs)! DLMs are faculty who have extensive training and experience in the design and facilitation of the virtual course environment.  TLi's Learning Design Team is thrilled to partner with  DLMs to support in leveraging technology to provide humanized and inclusive virtual learning environments.  Whether teaching fully online or in-person, if you use Canvas, your course has a virtual environment.  DLMs provide a support network of peers you can contact via email or schedule to meet with in Zoom. Simple or complex, you can reach out to a DLM to:
Ask questions about Canvas (or other tool)
Talk through an idea and discuss steps to implement  
Discuss a challenge you are facing
Discuss ideas for group work or assessment
Get a fresh perspective on clarity of assignment direction
Seek suggestions for resources
Get feedback on your course design and organization
Etc.
Below, each DLM has shared more about their interests and expertise. Schedule with a mentor from a similar discipline, or gain from an interdisciplinary perspective. DLMs know better than anyone that learning to teach with technology can be challenging, but can innovate the way we support and interact with students.
Maria Ballesteros-Sola
MVS School of Business & Economics
Ask me about course backward design, flipped classroom, interactives session both online & face to face, interactive activities in the classroom, case method teaching, online experiential and service learning, affordable course materials & #OER, scaffolded assignments. Please reach out and if I don't know the answer to your question we will figure it out and learn together.
My Toolkit

Best Way to Contact
Book a Consultation with Maria
---
Stacey Beauregard
English
I'm always happy to talk about: course and module organization (including scaffolding and creating effective workflows), designing for multiple modes of engagement, peer feedback, student-to-student interaction in asynchronous courses, and efficient individual engagement with students. I'm also interested in creative approaches to online teaching, and would be happy to be a sounding board for brainstorming creative assignment, assessment, or design ideas.
My Toolkit

Canvas
Hypothes.is
PlayPosit
VoiceThread
Google Jam Board
and very introductory level Premiere Pro

Best Way to Contact
Book a Consultation with Stacey
---
Tom Clobes
Health Sciences
My teaching approach includes (1) individualized instruction, (2) innovation, and (3) humanized elements, and a focus on diversity and inclusion to meet the needs of a diverse student body. I am huge advocate of directly reaching out to struggling students (i.e., missing class, not submitting assignments, low grades), using video feedback to supplement written feedback for low performing students and humanizing elements in asynchronous classes.
---
Diana Lenko
MVS School of Business & Economics, MBA Program
As a part-time lecturer, I understand the ongoing struggle to seek information about professional faculty development and the challenge of bouncing ideas off each other. I am very motivated to build the community and help point you to the right path to get information.
I am learning as I go. I am very open to trying new things. Please reach out to discuss ideas for student engagement; course organization, and planning; finding the right balance between synchronous and asynchronous sessions; staying connected with virtual office hours; using Zoom to ensure active online learning.
I feel strongly about developing and promoting alternate assignments that foster lasting, meaningful, and joyful engagement in my class.
My Toolkit

Canvas in general
Course Analytics
Humanizing pre-course contact
Liquid Syllabus
Impactful videos with Adobe Spark
Porting videos to YouTube and adding closed captions
Create grading rubrics for interactions, assignments and peer review
Hypothes.is
VoiceThread
Calendly
Google Suite
Zoom

Best Way to Contact
---
Danna Lomax
School of Education
I welcome the opportunity to collaborate on anything you want to explore in support of students. As a Canvas builder in the k-12 world, I have experience with backward mapping from outcomes and creating course modules in a variety of subject areas.
My interests include centering student voice, making space for courageous conversations and building community through a variety of assignments that incorporate multiple perspectives and Social and Emotional learning experiences. I love Community Circles! Also, given that some of our students are emergent bilinguals, in my courses, I focus on language acquisition. I work to incorporate supports for students to acquire language and strategies, as well as content knowledge into my courses.
I look forward to collaboration!
My Toolkit

Canvas
Google Suite
Zoom
Canva
Flipgrid

Best Way to Contact
Book a Consultation with Danna
---
William H. Munroe
Chemistry
I'm happy to discuss many items that could be beneficial for your teaching. Topics that I may be able to help you with include assessment ideas on Canvas, community building for online courses, flipped classrooms, OER materials, and other ideas to help with student engagement for online courses.
My Toolkit

Canvas
Zoom
Open Broadcaster Software (OBS)
Flipgrid
Adobe Spark
Writing liquid syllabi

Best Way to Contact
Book a Consultation with William
---
Benny Ng
Chemistry
I am happy to brainstorm teaching ideas and experiment different teaching activities in my classroom. Teaching and learning is an iterative process.  Some of teaching ideas include  Feedforward, gamification ideas, synchronous online activities for engagement, writing assessments using Transparency in Teaching and Learning (TILT), Zoom, Playposit, How to use "Formula" in Canvas quiz, using Canvas analytics to reach out students.
My Toolkit

Canvas
Google Apps
Zoom
PlayPosit
Basic Camtasia Video Editing
Flipgrid
Hypothes.is
JamBoard
Liquid Syllabus
Adobe Spark

Best Way to Contact

Microsoft Teams
Book a Consultation with Benny
Former Mentors
Leslie Abell
Sociology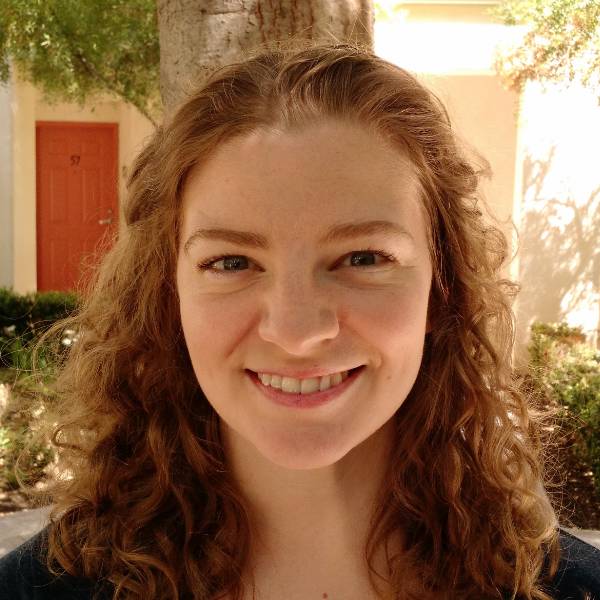 Dr. Abell joined the CI faculty in 2014 and regularly teaches core curriculum courses, such as Statistical Applications in the Social Sciences, Writing in the Social Sciences, and Sociology Capstone as well as electives, such as Crime and Society. In the Sociology Capstone course, she often engages students in Community Based Research with local community partners or partners on campus.
She has participated in a variety of professional development programs, including ISLAS, several Faculty Inquiry Projects (FIPs), THRIVE, and is a current participant in ACUE's Effective Online Teaching Practices. Her research interests include family relationships and desistance, true crime, and the scholarship of teaching and learning.
---
Melissa Miller
Liberal Studies/SOE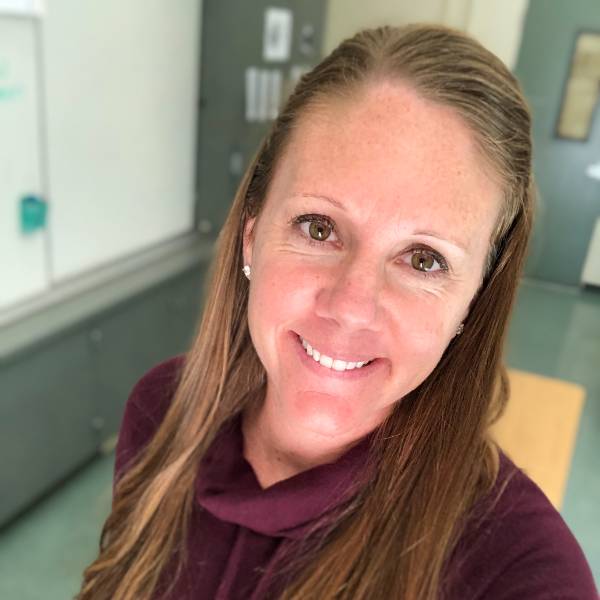 I've taught for 14 years in K-8 Public Education and as a lecturer for 13 years at CSUCI (Liberal Studies/SOE). I am an Induction Mentor for Ventura Unified School District, CUE Presenter for Technology Uses in Education, and a Canvas Presenter.
---
Robin Mitchell
History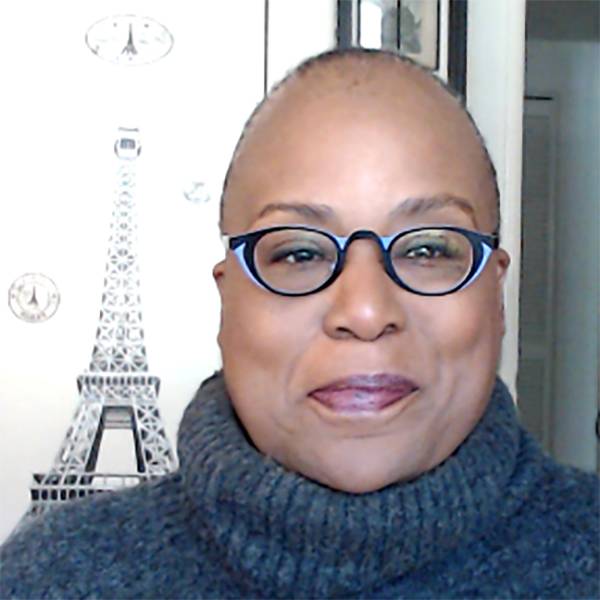 Robin Mitchell is an Associate Professor of History at the California State University Channel Islands (CI). She received her master's degree in Late Modern European History from the University of California, Santa Cruz, and her doctorate in Late Modern European History from the University of California, Berkeley, with a Designated Emphasis in Women, Gender, and Sexuality. Her dissertation investigated the correlation between representations of black women in France and the aftermath of the Haitian Revolution. In addition to numerous published journal articles, Professor Mitchell's first book, entitled VÉNUS NOIRE: Black Women & Colonial Fantasies in 19th-Century France was published with University of Georgia Press in January of 2020.