Welcome to Internal Audit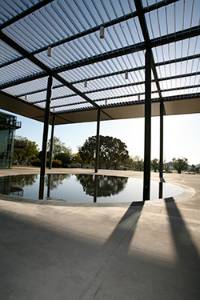 CSU Channel Islands is going through a period of great growth at a time when resources are limited. Internal Audit and Consulting Services (IACS) was created to help ensure the University is maximizing the effectiveness of our resources—both human and capital—to ensure the best quality education and experience possible for our student body.  This is accomplished by taking a proactive role in the continuous development of necessary policies, procedures, and controls needed to support an expanding campus.
We are committed to maximizing efficiency and continuously improving business processes across campus, including the internal audit function itself.
Learn more about the Internal Audit office.
How We Can Help
Internal Audit is here to help you and the campus not only by conducting and coordinating audits but also by guiding CI employees through the audit process and actively engaging with all parts of the University to ensure proper controls are in place.
Currently Undergoing an Audit?
If your department or division is currently undergoing an audit and you need help understanding the process, we can help. We're happy to walk through the process with you and help you understand what to expect and how you can best contribute.
Contact us today to learn more about the audit process!
Need Advice?
Even if you're not undergoing an audit, the internal audit office can be a valuable resource for assessing risk and ensuring proper controls are in place for your new or existing project here on campus.
Examples of Advisory Services
Independent review of new policies and procedures prior to implementation
Assistance with identifying/ensuring appropriate internal controls for cross-divisional processes
Assistance benchmarking across the system and nationally
Lead Internal Control Self-Assessments at any level (units, divisions, programs)
Just ask. Internal Audit is flexible to your needs!
Get out in front of the risk and contact Internal Audit for guidance on your next project.