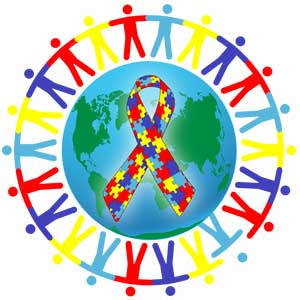 Join a global initiative!!!
On April 2, 2015, California State University Channel Islands (CI) will host our 4th annual Light It Up Blue, Global Autism Awareness event. This global initiative encourages communities throughout the world to shine a blue light on buildings, homes, and prominent structures to raise awareness about autism. Please view our flyer (PDF, 434KB) .
For information about this event, please visit Autism Speaks at https://www.autismspeaks.org/liub.
CI Disability Resource Program (DRP) looks forward to providing you resources and disability related accommodations to assist with your educational goals and student success.
Please note that some accommodations such as ASL Interpreting, Alternative Media and Alternative Testing require reasonable processing time. For example, as stated in the Service and Accommodation Agreement, students are responsible for placing their requests for Alternative Testing (extended test time, alternative format) two weeks in advance of the final exam date. As such, we encourage you to register with our program early, to permit the necessary time to process your requests in a reasonable and timely manner.
*Please note that the last day to have a new student appointment for the Spring 2015 semester will be Thursday, April 30th, 2015.
For more information, please visit our Obtaining Services page.
To schedule a new student in-take appointment, please visit The Educational Access Center, Bell Tower 1541 or call (805) 437-3331.
Contact Us/Appointment Scheduling
Telephone/V/TTY: (805) 437-3331
Fax: (805) 437-8529
E-mail: accommodations@csuci.edu
For information about scheduling an appointment, please review our Obtaining Services page or call our office
Educational Access Center Hours
Regular Office Hours
Monday - Thursday: 8:00 a.m. - 5:30 p.m.
Friday: 8:00 a.m. - 5:00 p.m.
Closed Saturday and Sunday
Spring Break
Monday - Friday: 8:00 a.m. - 5:00 p.m.
Closed 12:30 p.m. - 1:30 p.m.
Closed Saturday and Sunday
Summer Break
Monday – Friday: 8:00 a.m. - 5:00 p.m.
Closed Saturday and Sunday
Location
Educational Access Center (EAC)
Bell Tower 1541
One University Drive
Camarillo, CA. 93012
Planning a visit to CI? Visit the Maps page for directions to campus.
Hours are subject to change without notice.