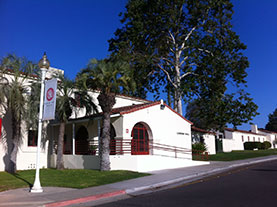 Financial Services consists of several departments; Budget, Accounting, Grants, System Support, Financial Reporting, and Student Business Services. We provide support to the main campus, our three auxiliary organizations and two public entities.
Contact Information
Location: Lindero Hall
Telephone: 805-437-3514
Fax: 805-437-3366
Office Hours: Monday – Friday
8:00 a.m. to 5:00 p.m.
---
News
Holiday Hours:
Fiscal Services - closed Dec. 25th to Jan. 1st.
Budget and Planning -  closed Dec. 24th to Jan. 5th.
System Support - closed Dec. 24th to Jan. 2nd.
Student Business Services - closed Dec. 24th to Jan. 2nd and open on Dec. 31st.
An informational opportunity about budget planning for the fiscal year 2015-16 was held on Tuesday, December 2nd. For details about the current budget and planning resources, please refer to the Strategic Resource Planning Task Force web page.
---
Students
Account Information
For help with student account inquiries, payments (tuition & fees, housing, payment plans), or direct deposit, please contact Student Business Services at 805-437-8810 or email sbs@csuci.edu.
Financial Aid Information
For help with financial aid or financial aid disbursements, please contact Financial Aid at 805-437-8530 or email financial.aid@csuci.edu.
---
Related Links