Welcome to Service Learning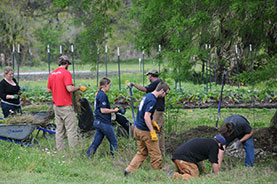 The Center for Community Engagement (CCE) is the hub of curricular and co-curricular service-learning experiences at CSU Channel Islands, providing resources and support to faculty, community partner and students engaging in purposeful educational opportunities that serve the community.
Service-learning is a teaching and learning method that links course content to "real-life" experiences (i.e., service) that centers around a community need or issue. Reflection activities are used to allow students to understand what was learned and experienced, and how the community was benefited.