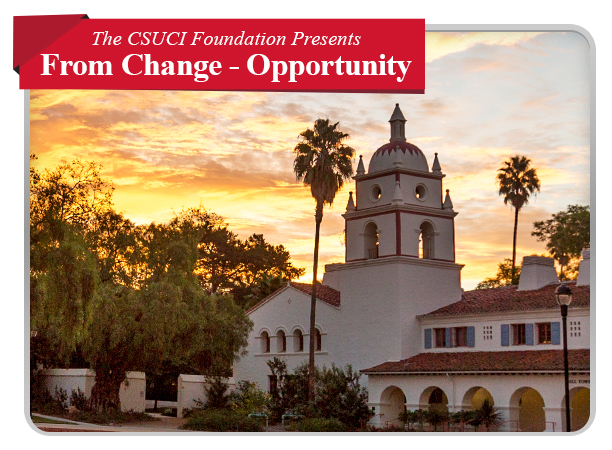 Join our webinar series to learn how Cal State Channel Islands is shaping the future of higher education.
Spring 2021 Webinars
Check back later for more upcoming webinars.
Recent Webinars
Tuesday, March 9, 2021 – 9:00 to 9:45 a.m.
Speaker: Richard Yao, Interim President CSUCI
Host: Neil Kreisel
Topic: "Vision of the Next Chapter"
Watch the recording by Richard Yao.

Tuesday, March 30, 2021 – 9:30 to 10:15 a.m.
Speaker: Mitch Avila, Provost CSUCI
Host: Neil Kreisel
Topic: "How Academic Excellence can shape our Future"
Watch the recording by Mitch Avila

Wednesday, April 14, 2021 – 4:00 p.m. to 5:00 p.m.
Speakers: Crystal Lopez, Micro-Internship Student, Fall 2020, Abel Magana, Executive Director, Oxnard Downtown Management District, Dr. Ekin Pehlivan, Associate Professor of Marketing
Host: Dr. Susan Andrzejewski, Interim Dean of the MVS School of Business & Economics
Topic: "How CSUCI's Micro-Internships prepare students for a post-pandemic workforce"
Watch the recording by Crystal Lopez
Fall 2020 Webinars
Wednesday, August 5, 2020 – 4:00 to 4:45 p.m.
Speaker: Jill Leafstedt, Associate Vice Provost for Innovation and Faculty Development
Topic: Breaking Barriers with Online Learning: Unprecedented possibilities with a virtual CSUCI
Watch the recording by Jill Leafstedt

Wednesday, August 19, 2020 – 4:00 to 4:45 p.m.
Speaker: Sonsoles de Lacalle, Faculty Chair of Health Science
Topic: CSUCI uses lessons from 2020 that can improve the future of healthcare
Watch the recording by Sonsoles de Lacalle.

Wednesday, August 26, 2020 – 4:00 to 4:45 p.m.
Speaker: Andrea Grove, Professor of Political Science (Andrea Grove Biography.)
Topic: Capturing 2020: How the world will record a year like no other
Watch the recording by Andrea Grove.

Wednesday, September 2, 2020 – 4:00 to 4:45 p.m.
Speaker: Erika Beck, President CSUCI
Topic: How CSUCI will help shape the new normal
Watch the recording by Erika Beck.

Wednesday, September 30, 2020 – 4:00 to 4:45 p.m.
Speakers: Dr. Lynette Landry, Professor, Chair of Nursing; Dr. LaSonya Davis, Associate Professor of Nursing; and Dr. Aaron McColpin, Assistant Professor of Nursing
Topic: From triage to telehealth: Preparing CSUCI nurses for a world changed by COVID
Watch the recording by Dr. Lynette Landry

Monday, October 12, 2020 - 4:00 to 4:45 p.m.
Speakers: Jocelyn Garcia & Patricio Ruano, Peer Mentors
Topic: The trailblazers: Peer mentors blaze the trail, then light the way for other first-generation college students
Watch the recording by Jocelyn and Patricio Ruano

Wednesday, October 14, 2020 - 4:00 to 4:45 p.m.
Speaker: Priscilla Liang, Professor of Business & Economics (Priscilla Liang Biography)
Topic: China/US relations, a unique perspective of a Chinese/American CSUCI professor
Watch the recording by Priscilla Liang.

Wednesday, October 21, 2020- 4:00 to 4:45 p.m.
Speaker: Tim Allison, Lecturer of Political Science
Topic: Voting Rights/ Voting Security: 2020 as a year of change
Watch the recording by Tim Allison

Wednesday, November 18, 2020- 4:00 to 4:45 p.m.
Speaker: Russell Bradley, Santa Rosa Island Research Station Director
Topic: The Santa Rosa Island Research Station: a world of discovery on one island
Watch the recording by Russel Bradley
About Neil Kreisel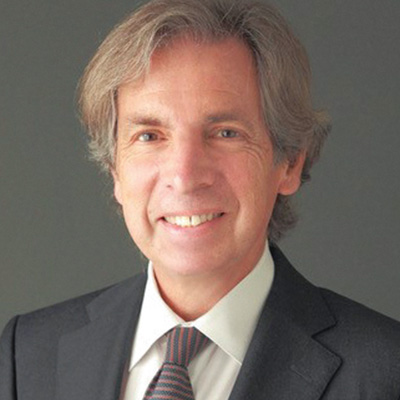 After receiving an MBA in 1968, Mr. Kreisel joined a major Wall Street firm as a securities analyst and in 1972 became one of its youngest partners. He earned a Chartered Financial Analyst designation and Institutional Investor magazine ranked him the number one securities analyst in his field on their first All-American Research Team. In 1977 he left Wall Street for the real estate business, retiring in 1998 as the president and CEO of the largest residential real estate company in the United States. After moving to Santa Barbara he wrote his yet to be published first novel. He taught finance for twelve years at Santa Barbara City College and was President of the Foundation for Santa Barbara City College for four years. He currently hosts two radio shows on KZSB AM1290. He and his wife of fifty years moved from New York nineteen years ago. They have two grown, married children, two grandchildren and their dogs, two Weimaraners and one of undetermined pedigree. Lifelong hobbies include marathon running and hiking.