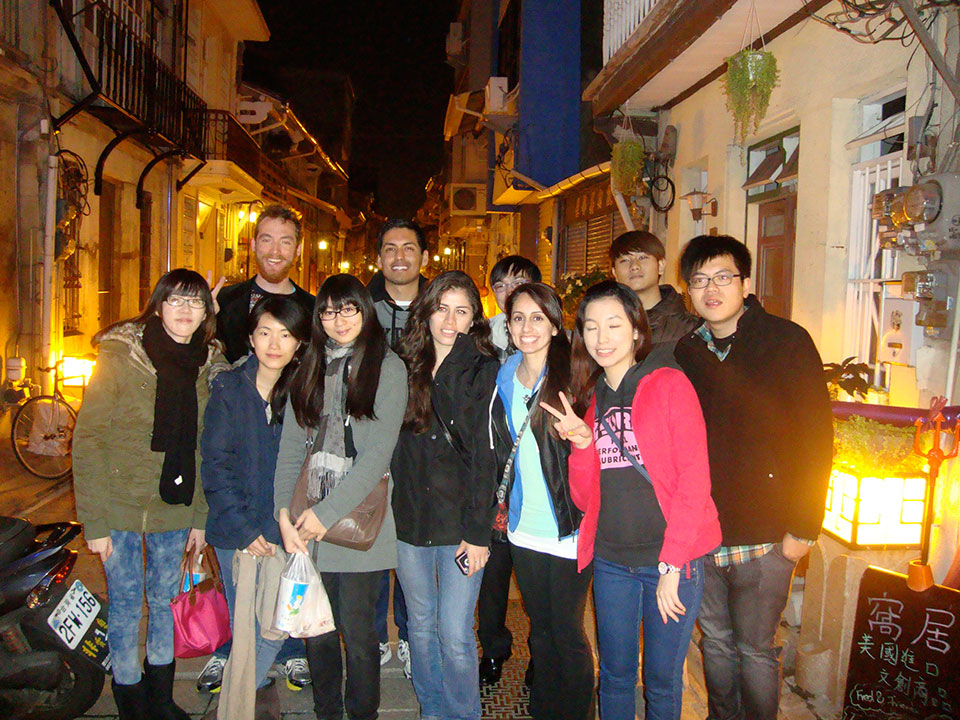 Univ 392 International Experience Courses
Providing international experiences to CI students is one of the pillars of the University mission. UNIV 392 courses are led by CI faculty. Students must go through an application process in order to be admitted into the UNIV 392 course. If students have questions regarding information about these courses they must contact the lead faculty.
Review your options below, and if you find a course that you like, contact the faculty member directly for more information. UNIV 392 International Experience Courses are open to every major.
Fall 2022
India: Biotechnology in India
Faculty Lead Dr. Nitika Parmar
Email at Nitika.Parmar@csuci.edu
PERU:  Latino Identity and Empowerment: A Mind, Body, Spiritual Journey 
Faculty Lead: Dr. Christy Teranishi-Martinez
Email at Christy.Teranishi-Martinez@csuci.edu
Spring 2023
Baja California Sur, MEXICO: Data without Borders
Faculty Leaders:
Dr. Kiki Patsch 
Dr. Emily Fairfax
Lecture: Wednesday 3pm - 5pm; Sierra Hall 2432
May 22, 2023 - May 31, 2023: Travel to Baja California Sur, Mexico
INFORMATION SESSION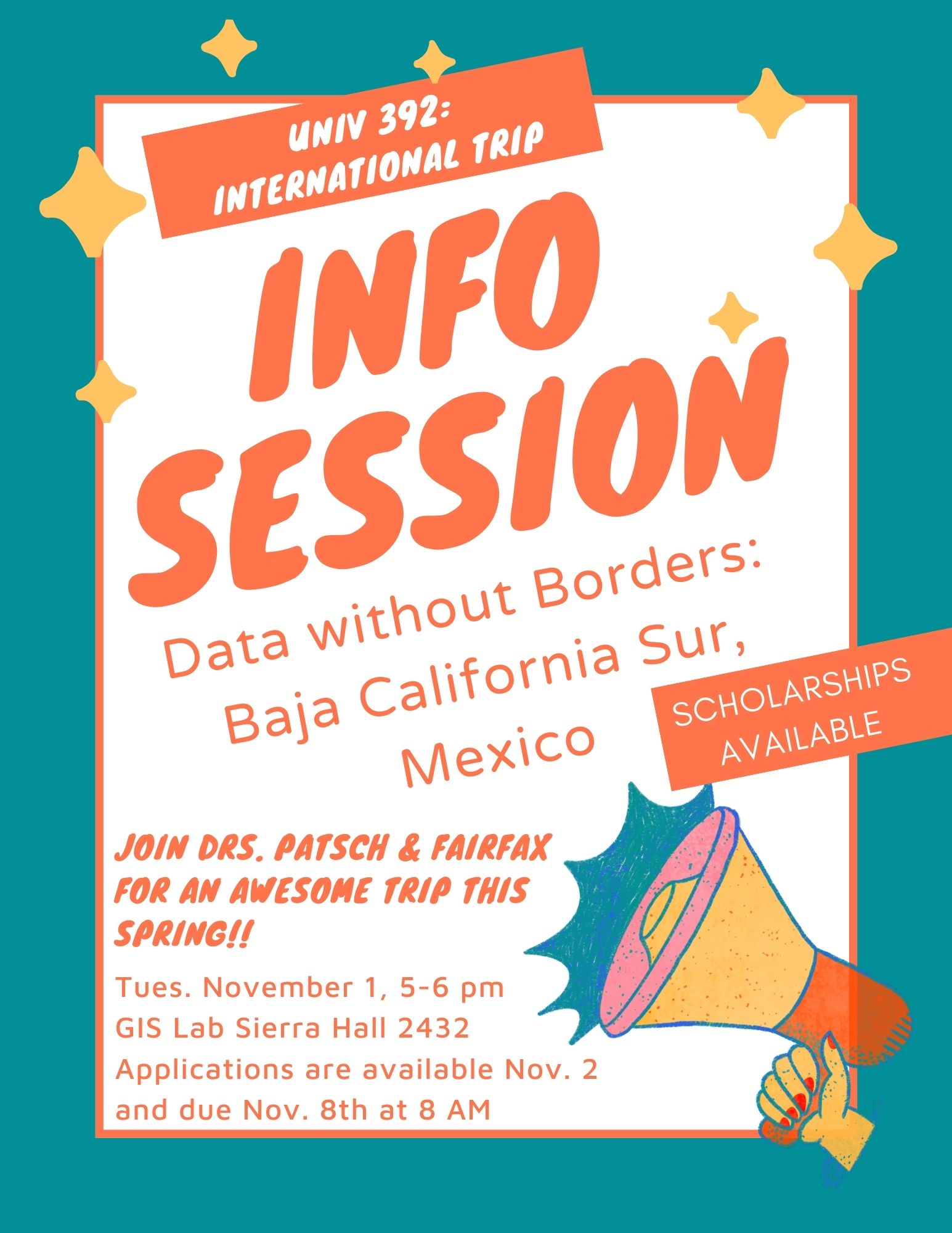 DATE: Tuesday, November 1
TIME: 5:00PM - 6:00PM
LOCATION: GIS Lab Sierra Hall 2432
Application deadline November 8 by 8am
For more information about UNIV 392 courses, contact the Mission Based Centers Coordinator, Jeannette Edwards at jeannette.edwards@csuci.edu