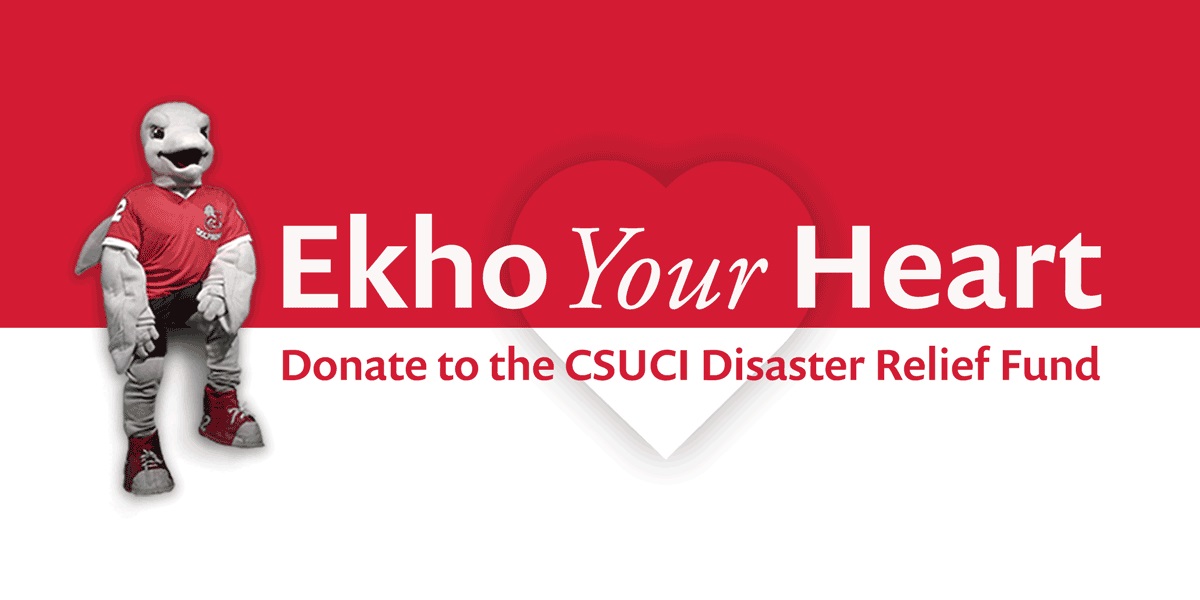 A special disaster relief fund has been established under the Ekho Your Heart Program to assist CSUCI students, staff, and faculty recovering from disasters such as the 2018 Hill Fire or Woolsey Fire, as well as other disasters which may have affected members of the campus community. This fund has been established to provide basic necessities to those with the greatest need.
This initiative is named for CSUCI's mascot, Ekho, and the belief that we are committed to supporting the needs of our campus community in all circumstances.
Help a Dolphin in need...
Apply for Disaster Relief (PDF, 208KB)