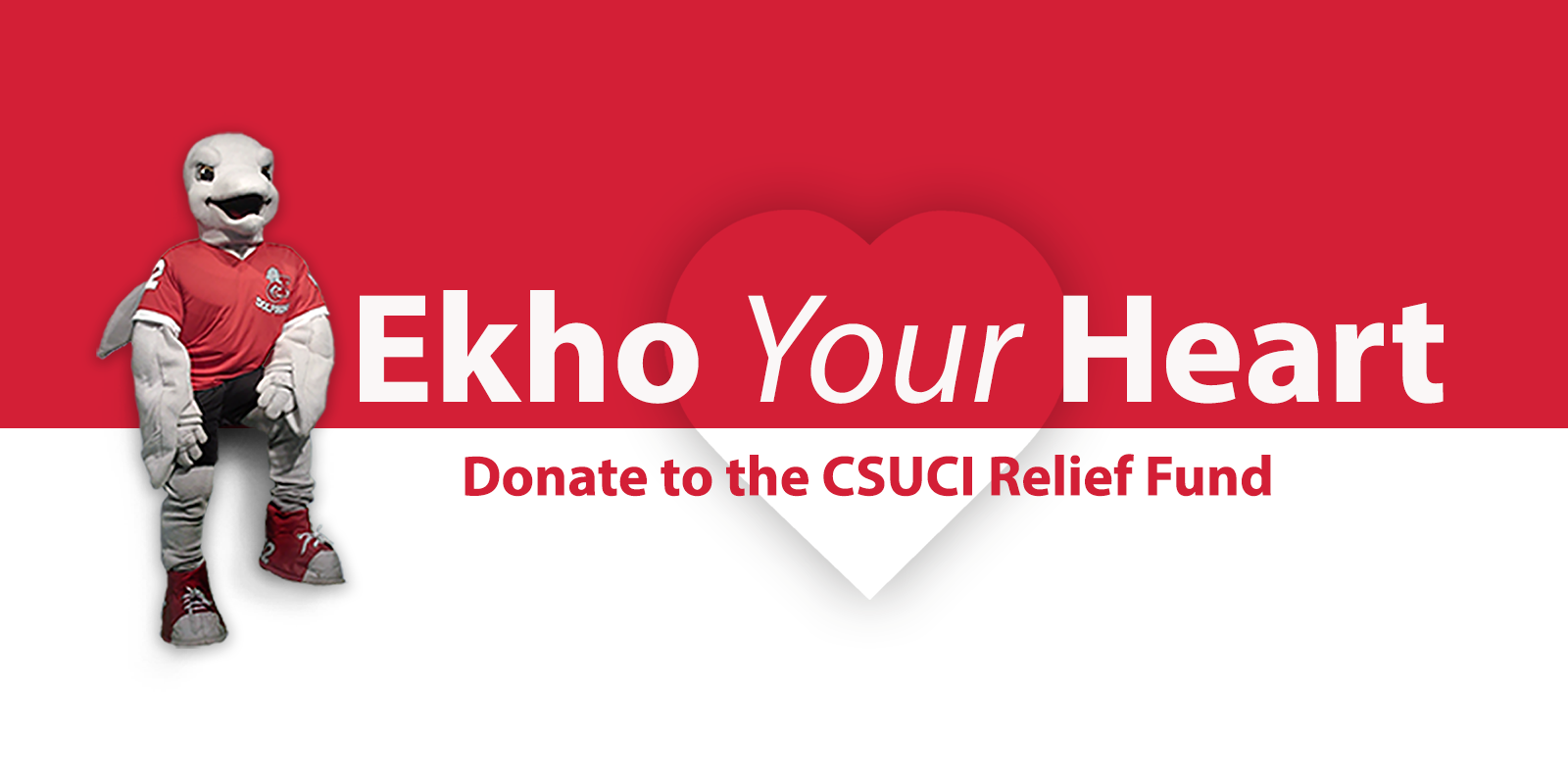 Ekho Your Heart Program
A fund within the CSUCI Foundation has been established under the Ekho Your Heart Program to assist CSUCI students, staff, and faculty who are experiencing a temporary financial hardship due to a crisis or disaster. The fund is intended to provide financial support for basic needs for those with the greatest need.
This initiative is named for CSUCI's mascot, Ekho, and the belief that we are committed to supporting the needs of our campus community in all circumstances.
Help a Dolphin in need...