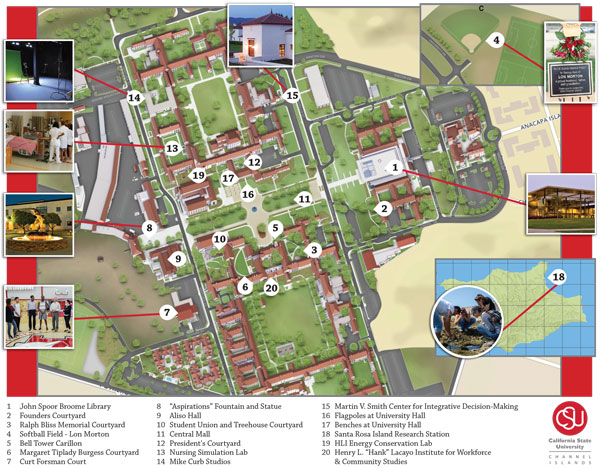 A gift to CSUCI provides benefits to you and to the University. You get the satisfaction of knowing that you are investing in students and their futures through your support of higher education. Moreover, you can deduct all or a portion of your gift on your tax return (check with your tax preparer for details). In turn, your gift invests in the economic health of the University.
By investing in CSU Channel Islands (CSUCI), you are helping to shape bright minds and bright futures. There are many ways to support CSUCI and you can choose what best fits your interests. Consider how making a gift today can impact the future of CSUCI students, faculty members and your community for the better.
A contribution at any level will have a meaningful impact.
A gift of $100 – $500 could…
provide text book assistance for students in need
purchase supplies for the nursing simulation laboratory
A gift of $1,000 – $2,500 could…
establish a non-endowed undergraduate scholarship for an outstanding student
provide professional development and research opportunities for faculty
A gift of $5,000 -$10,000 could…
help to underwrite the cost of an undergraduate research course
upgrade critical software and equipment in high-tech classrooms or laboratories
A gift of $25,000 or more has the potential to transform and impact the University and its academic programs significantly.
To speak with a University Advancement associate please contact 805-437-3701.