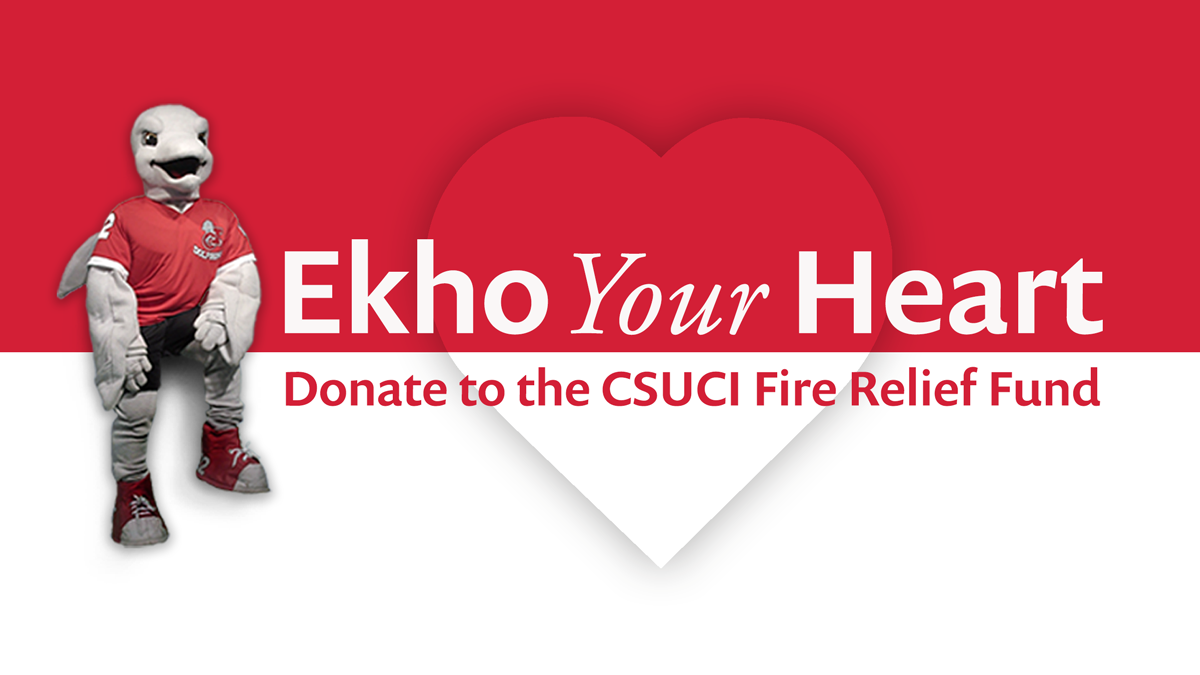 A special fire relief fund has been established under the Ekho Your Heart Program to assist CSUCI students, staff, and faculty recovering from the December 2017 fires that destroyed homes and displaced people throughout Ventura, Santa Barbara and Los Angeles Counties. This fund has been established to help provide temporary housing, clothing, bedding, cell phones, and other basic necessities to those with the greatest need.
This initiative is named for CSUCI's mascot, Ekho, and the belief that we are committed to supporting the needs of our campus community in all circumstances.
Help a Dolphin in need...