The Goal: Continuous Engagement
At CSUCI our faculty are committed to providing high quality courses for all students, in all modalities. Developing quality online courses encompass affordances and challenges unique to a digital environment. Course feedback is neither a beginning nor ending, but another pathway to support and engage faculty in course design, facilitation and digital tools. Whether new or experienced, customize a pathway that supports your experience and goals.
What is Course Feedback?
Course Feedback is not:

A Requirement
An Evaluation
A Report Card
Shared

Course Feedback is:

Supportive
Flexible
Faculty Driven
Student Centered
Pick the Pathway that Fits Your Instructional Needs
We understand that faculty have differing needs, time constraints, and learning preferences. All Course Feedbacks begin with a 15 minute Pre-Feedback Conference; however, you can pick the feedback pathway that best fits your needs.
Pathway 1: Pre-Conference & Written Feedback

Pathway 1 is designed for those who only wish to receive written feedback after one pre-conference meeting. Written feedback includes the completed QLT rubric and feedback documentation. Feedback will be sent to you via email.

Pathway 2: Pre-Conference, Written Feedback, and Follow Up Consult

Pathway 2 is designed for those who would prefer written feedback and a follow-up consultation with the reviewer following the Pre-Feedback Conference and course feedback. Written feedback will include the completed QLT rubric and feedback documentation. You can choose to review your feedback and then meet for a consultation. Alternatively, you may receive your feedback during your consultation.

Pathway 3: Side-By-Side feedback and Consult

Pathway 3 is designed for those seeking to develop a specific course component or module. You will meet with a reviewer in Zoom and examine your course through the lens of two QLT Sections of your choosing. Plan to allow approximately 2 hours for this consultation. The reviewer will compose a meeting summary sent via Email within two weeks of the meeting. The summary will include:

The QLT rubric completed during the consultation
A summary of strengths and opportunities discussed
Action items with resources to support steps for revision/redesign
FAQ
After the application window has closed, you will be contacted via email by one of our reviewers to arrange a pre-feedback conference.

Pre-Feedback Conference (15 minutes)

Meet your reviewer for 15 minutes via Zoom.
Give the reviewer a tour of your course.
Discuss your specific needs and goals.
Determine the dates the feedback will take place.

During Feedback (2 Weeks)

The reviewer will be admitted to your course for up to 2 weeks.
The QLT Rubric will be used to give feedback on sections you selected.
Reviewers will document evidence of QLT objectives 'Met' and suggestions for areas 'Not Met.'

Feedback Document Preparation (2 Weeks)

The reviewer will prepare a feedback narrative that includes the following:

Completed QLT Rubric.
Areas of strength with evidence.
Two to three areas of opportunity specific to your goals.
A list of Action Items and resources for consideration during future revision/redesign.
An explanation letter about the feedback from Dr. Jill Leafstedt, Associate Vice Provost for Innovation and Faculty Development.
Optional: If you wish to include your feedback to the Deans and Chairs as part of your RTP, you may submit the explanation letter from Dr. Jill Leafstedt to your personnel file.

Post Feedback

Feedback documents are only shared with the faculty participant. Depending on your preference, feedback documents will be delivered either:

Via email
In a Post Feedback Zoom Conference

Current courses, concluded courses, or courses in development are welcome. If your course is in development, please have at least three modules developed and a draft of your syllabus. If you are seeking course design support, please schedule a consult with one of our TLI Team Members.

Eligible Participants:

Course feedback is offered every instructional term (Fall, Spring, and Summer).
Faculty teaching an Online or Blended Course in the current term.
Faculty who taught Online or Blended in the previous two terms.
Faculty scheduled to teach Online or Blended within the next two terms.

Pick 2-3 sections from the QLT Rubric.
Fill out the Application at the bottom of this page.
Meet with your Faculty Reviewer for a 15 minute Pre-Feedback Zoom Conference.

What you do with your feedback is completely up to you. Feedback is prepared to support your instructional goals. We hope you find the feedback applicable to all of your courses.

Suggested uses:

Replicate areas of strength in your other courses.
Inform revision efforts in all courses.
Include feedback and revision efforts as part of your RTP Narrative.
Submit feedback documents as evidence of exemplary work.
Determine which professional development offerings best support your goals.
Schedule a 1:1 consultations with a member of the Teaching and Learning Innovations Team.
Make revisions and participate in the next Feedback Cycle.

Your course will be reviewed by a CSUCI faculty member who has received training in course feedback and course design from both CSU systemwide training and internal training at CSUCI. Reviewers are continually engaged in research and conversation regarding best pedagogical practice in digital learning environments, socially responsive design and facilitation, and digital tools.
Meet Our Course Feedback Team
Rachael Jordan - English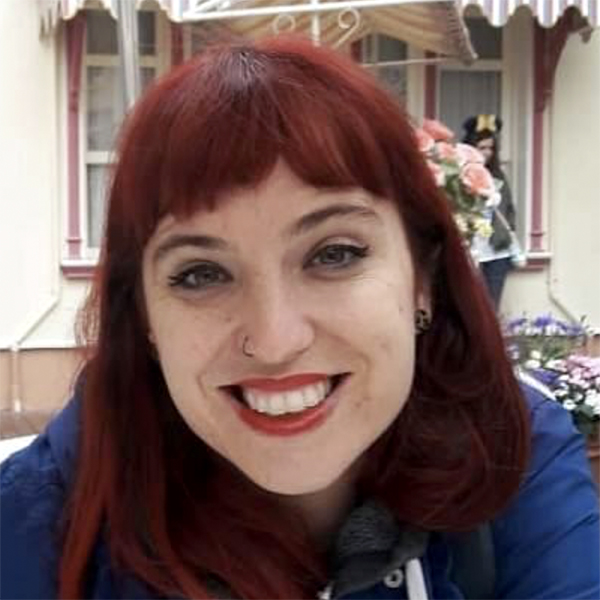 Rachael Jordan is the Quality Assurance Faculty Lead with the Teaching and Learning Innovations (TLI) Team at CSUCI. She is an alumni of CSUCI and has been teaching in the English Department since Fall 2012. Her courses include First-Year Composition, Interdisciplinary Writing, Advanced Rhetoric and Composition, and Business & Technical Writing. She has been part of the T&LI Blended Learning Cohort 4, was an Adopting Faculty Cohort for the CSU Course Redesign with Technology, participated in the Online Teaching Preparation Program, and has participated in CSU Quality Matters Professional Development such as "Improving Your Online Courses" and "Reviewing Courses Using the QLT Rubric." She presents both research and workshops on Technology and Teaching throughout the year, her most recent being, "Evolving Digital Technologies for Enhancing Student Access, Equity, & Accountability" at the Conference for Writing Program Administrators in June 2018 She is excited to now be a Faculty Reviewer!
Dr. Safa Khan - Chemistry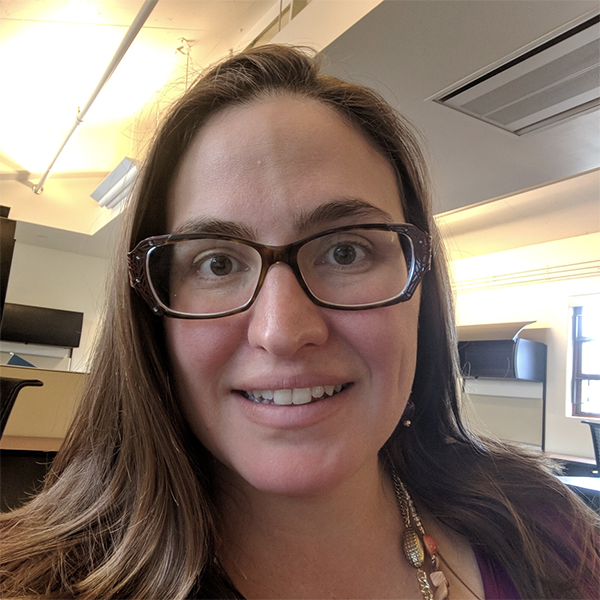 Safa works with TLI by facilitating the Course Design part of the Online Teaching Preparation Program. Safa has a passion for technology and pedagogy - she has taken a variety of workshops and courses such as OpenCI, Blended Learning Preparation Program, Accessibility Workshop and Reviewing Courses Using the QLT Instrument. Safa has also taught in the Chemistry Department since Spring 2015. She teaches a variety of chemistry courses, including two project based sustainability courses. These two courses have gained funding and implemented various projects at CSUCI, including planting a pollinator garden and installing parking lot solar lights. Safa also has experience teaching at Oxnard Community College and UC Irvine. Previously, Safa studied the dehydrogenation of hydrocarbons on Platinum with an in-house built Scanning Tunneling Microscope at UC Irvine. On her free time, Safa is currently volunteering at Rio Del Sol Elementary School in Oxnard by writing a STEAM experiment manual for the kindergarten classes and hosting the experiments on a weekly basis.
Lorna Gonzalez - Instructional Designer & School of Education Faculty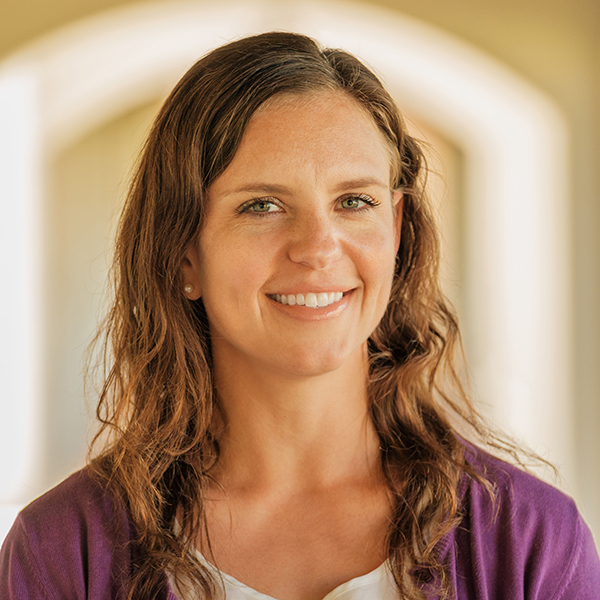 Lorna Gonzalez is an Instructional Designer, who comes to Teaching and Learning Innovations with over eight years of experience in Learning Management System-supported instructional design. She also teaches literacy and English methods courses in CSUCI's School of Education, and has participated in CSU's Quality Matters Professional Development course, "Reviewing Courses Using the QLT Rubric," as well as CSUCI's Online Teaching Preparation Program. Her dissertation research explores information visualization and multimodal literacies, and she presents at educational technology workshops throughout the year as a Fellow of the South Coast Writing Project. She is thrilled to connect with more faculty as a course reviewer!
Megan Eberhardt-Alstot - Learning Designer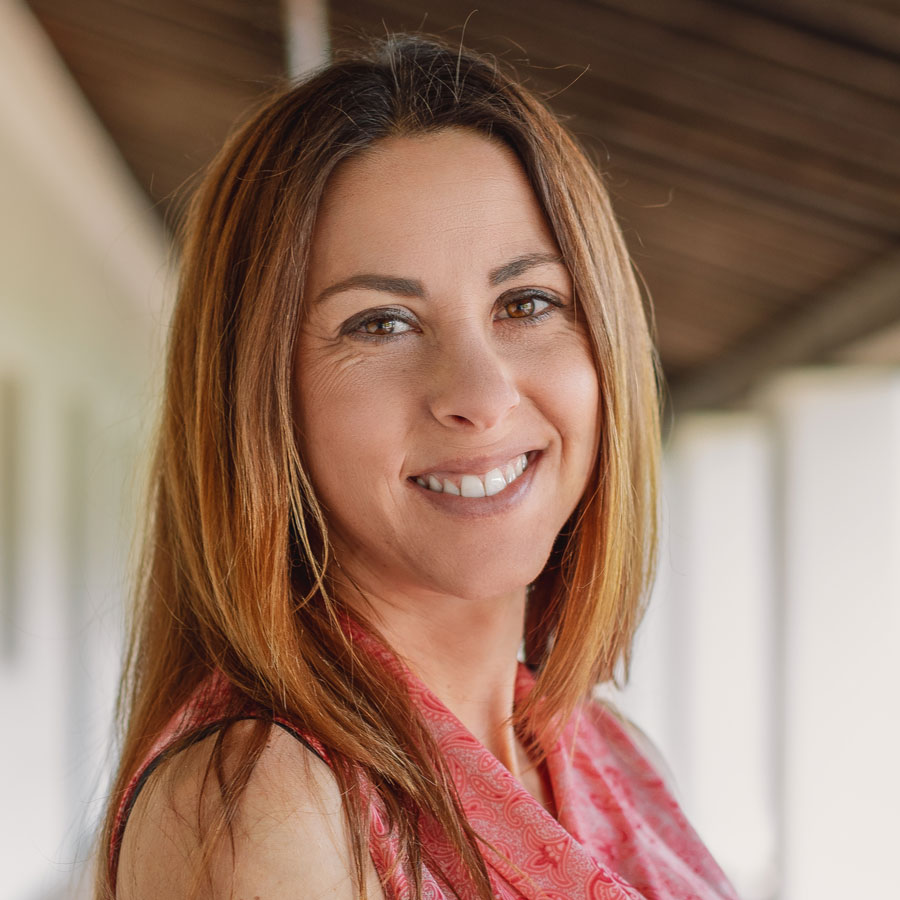 Megan is the Learning Designer and part of the Teaching and Learning Innovations Team at CSUCI. Prior to joining CSUCI, she worked in K-12 education at both the school and district level. She has worked in faculty development with educators at all levels, from kindergarten to higher education. She earned her bachelor's degree and teaching credential from Pepperdine University and Master's and Administrative Credential from Channel Islands.  She has developed and facilitated both online and face to face courses for the School of Education. She is a Google Certified Educator and Open CI Ambassador. Megan facilitates part of the Online Teaching Preparation Program with Dr. Safa Khan. She is a member of the CSU Instructional Design, Quality Assurance, and Student Impact Research (SQuAIR) Interest Groups. Her interests include pedagogical practice in digital learning environments, socially responsive course design and facilitation, quality assurance, and online learning modalities to promote social and economic mobility.
Dr. Maria Ballesteros-Sola - Management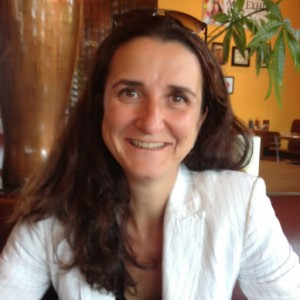 Dr. Ballesteros-Sola is an Assistant Professor of Management at the MVS School of Business & Economics. She received her DBA from IE Business School (Spain), MBA from the Graduate School of Management at Boston University, and Law Degree (LLB) from Universidad Pontificia Comillas-ICADE (Spain). She is a proud Fulbright Scholar (1998-2000) and Paul R. Lawrence Fellow (2016). She has been an active faculty member of the California Institute for Social Business since 2010.
Her research interests include hybrid organizations, B-Corps, social business, social entrepreneurship as well as non-profit organizations engaging in Earned Income Strategies (EIS). She is also actively involved with NACRA (North America Case Research Association), the B-Corp Academic Roundtable, USASBE (US Association of Small Business and Entrepreneurship) and Yunus Social Business Academic Conference. In addition, Professor Ballesteros-Sola is a member of the Academy of Management. She is a regular reviewer of a number of Journals and is the editor of the "Social Impact" SAGE Publishing Case Collection. She has published in the Journal of Social Entrepreneurship, the International Journal of Social Business and the Journal of Social Business. In 2018 she was appointed to the board of the Case Research Foundation.
Additional Questions?
Checkout our FAQ Guide, or contact Learning Designer, Megan Eberhardt-Alstot, or Quality Assurance Faculty Lead, Rachael Jordan.