EOP Gold Cards
Yes, they are here and ready for you. Your new EOP Gold Card will be emailed to you during the first week of the semester. If you do not receive it, please stop by the EOP Center to pick one up. Remember, you must complete the EOP Gold Card by 5:00 p.m. on Friday, October 30, 2015, to receive priority registration. This means that you get to register for classes for spring 2016 before the entire campus population (including seniors!). Don't miss out on this amazing opportunity that you earn as an EOP student.
If you have any questions about the EOP Gold Card requirements, please contact Kari Moss at kari.moss@csuci.edu.
Completed EOP Gold Cards are due in the EOP Center (Bell Tower 1538) by 5:00 p.m. on Friday, October 30, 2015, in order to receive priority registration. 
New EOP Students
This summer, we admitted 59 new freshman students to EOP, so if you see new faces in the EOP Center, introduce yourself! Our new EOP students are from the following high schools:
Alliance Environmental Science
Animo Inglewood Charter High
Berkeley High
Canyon Springs High
Casa Grande High
Chaffey High
Channel Islands High
Corona Senior High
Downtown Business High
El Monte High
Ernest Righetti
Fairfax Senior High
Garden Grove High
Golden Valley High
Hoover Senior High
James Lick High
James Monroe High
John H. Francis Polytechnic
La Habra High
Lathrop High
Manual Arts Senior High
Montebello High
Moorpark High
Northridge Academy High
Options for Youth San Gabriel
Options for Youth San Bernardino
Pacifica High
Palisades Charter High
Palmdale High
Panorama High
Paso Robles High
Phineas Banning Senior High
Pomona Senior High
Quartz Hill High
Rancho Dominguez Preparatory
Rosamond High
Santa Monica High
Santa Paula High
Savanna High
Shadow Hills High
Stockdale High
Upland High
Wilmer Amina Charter High
Woodrow Wilson Senior High
Yucaipa High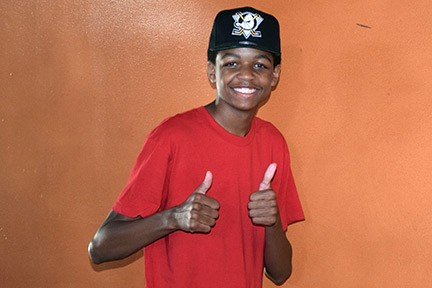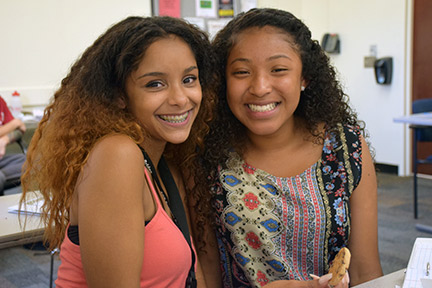 Follow Us
Follow us on Instagram at EOP_CSUCI.
#EOPdolphin #EOPFamily #EOPforLife #CSUCI #CISB15 #redoutwednesdays