EOP Gold Cards
Yes, they are here and ready for you. Your new EOP Gold Card will be emailed to you during the first week of the semester. If you do not receive it, please stop by the EOP Center to pick one up. Remember, you must complete the EOP Gold Card by 5:00 p.m. on Friday, October 31, 2014, to receive priority registration. This means that you get to register for classes for spring 2015 before the entire campus population (including seniors!). Don't miss out on this amazing opportunity that you earn as an EOP student.
If you have any questions about the EOP Gold Card requirements, please contact Kari Moss at kari.moss@csuci.edu.
Completed EOP Gold Cards are due in the EOP Center (Bell Tower 1538) by 5:00 p.m. on Friday, October 31, 2014, in order to receive priority registration. 
New EOP Students
This summer, we admitted 55 new freshman students to EOP, so if you see new faces in the EOP Center, introduce yourself! Our new EOP students are from the following high schools:
Alhambra High
Alliance College-Read Academy
Alliance Dr. Olga Mohan High
Antelope Valley High
Benjamin Franklin Senior High
Burroughs High
CA Academy for Liberal Studies
Channel Islands High
Citrus Hill High
Cloverdale High
Downey High
East Valley Senior High
Environmental Charter
Fontana High
Goldren Valley High
Highland High
Hoover Senior High
Huntington Beach High
Ivy Academia
La Quinta High
La Serna High
Leuzinger High
Loara High
Moorpark High
Norte Vista High
Opportunities for Learning-B
Oxnard High
Philippines
Porterville High
Renaissance Arts Academy
Rio Mesa High
San Rafael High
Santa Maria High
Santa Paula High
Segerstrom High
South San Francisco High
Triumph Charter High
Village Academy High
West Valley High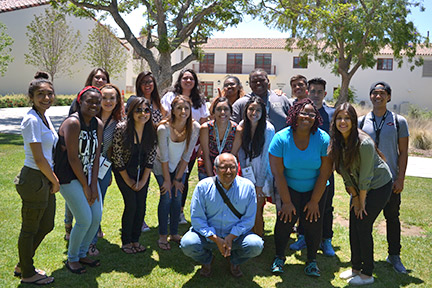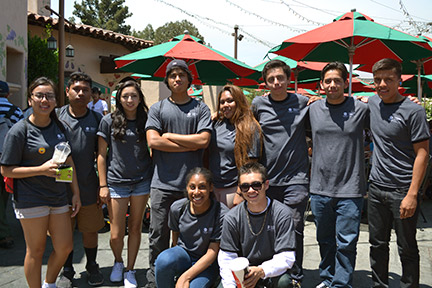 Join EOP on Facebook and Instagram!
Be sure to join us on Facebook at Csu Channel Islands Eop. This is a great way to keep up-to-date with what is happening at CSU Channel Islands and with EOP. You can also view photos of EOP activities and EOP students.
What students are saying on Facebook: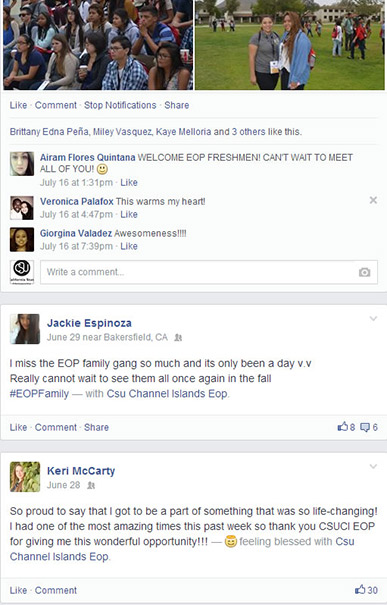 Follow us on Instagram at EOP_CSUCI.
#EOPFamily #EOPforLife #CSUCI #CISB14 #redoutwednesdays