Welcome to the home page of California State University Channel Islands Human Resources. This site contains the latest information on Benefits, Compensation, Contact Information, Employee Relations, Forms, Payroll Services, Training and Performance Development, and useful links to other sites. Our team members are prepared to support the needs of applicants, faculty, staff and administrators. Contact us if you have questions. Your comments on this web site and our services are appreciated and assist our efforts to continuously improve.
Mission Statement
The Human Resources Department is committed to creating a consistently cooperative work environment that supports the University's mission of enhancing student success. We will accomplish this by providing quality personalized guidance and support to our faculty and staff in benefit administration, staff compensation and classification issues, staff employment guidance, professional training and development, diversity, equity and amicable resolution of differences regarding employee relations issues. 
Human Resources Strategy Map (PDF, 150KB)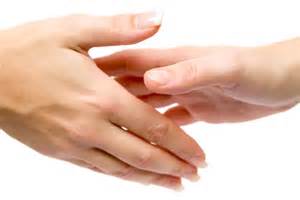 The CI Helping Hand Program is designed to provide assistance to employees who may be in need. Assistance will generally be in the form of gift cards. The program description and the application can be obtained by clicking here. 
A small committee made up of CI employees will review all applications and make award decisions on a confidential basis. Applications must be received by December 17, 2015.
Funds are limited. Anyone wishing to contribute to this fund to help us take care of each other is encouraged to do so by contacting Laurie Nichols in Human Resources at 437-8423 or at laurie.nichols@csuci.edu.
Human Resources is located in Lindero Hall Room 2801 and can be reached at x8490.
---
Links within Human Resources
Contact Us
General HR Line: 805-437-8490
FAX: 805-437-8491
TTY: Hearing Impaired Line 805-437-2702
Hours of Operation:  8 am - 5 pm
Customer Service Hours: 8:30 am - 4:40 pm/  New Hire Sign-in:  8:30 am sharp to 9:30 am.
California State University Channel Islands
Human Resources
Lindero Hall, Room 2801
One University Drive
Camarillo, CA 93012