Spring Transfer Students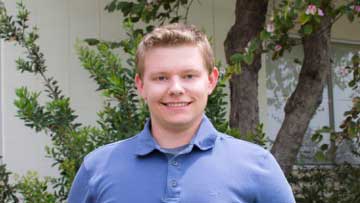 It's that time of year again when CI welcomes spring transfer students to campus!
It wasn't very long ago when I myself was transferring to CI. I can share first hand what a great experience it is!
I grew up in the San Francisco Bay Area, in a town called Livermore. In Livermore, everyone seems to choose colleges that are close to home. I wasn't sure where I wanted to go so I attended the local community college. When it was time to transfer, I began looking at universities that accepted spring transfers: that's when I found CSU Channel Islands. I had no clue where the university was or why it was called Channel Islands.
I quickly discovered that CI was not only located close to the coast (10 minutes from the beach) but that you could actually see the Channel Islands from campus on a clear day! I also discovered that CI has its own research station on Santa Rosa Island where students can spend time doing research or just hiking and camping.
During this time I also decided to major in Business with a minor in Economics. I found services such as Academic Advising and Financial Aid to be very helpful during my transfer process. They were able to show me what classes I needed once I started and helped me with finding scholarships, loans, and grants that I never knew I qualified for.
Moving from the Bay Area to southern California was a big decision! Once I was fully admitted to the university, what made me stay was the small campus size. I was truly able to find a home away from home. Now I work on campus giving the same campus tours that helped me realize CI was the university for me!
The campus size makes it easy for me to connect with other students and make appointments for office hours with my professors. Being able to connect with my professors at almost any time is what helped me the most. I have one professor that I met in person just a few times, and he still calls me by first name three years later! The faculty at CI are amazing and definitely the best around!
Later this month CI will welcome close to 400 transfer students to Island View Orientation. Orientation provides students with a chance to speak with academic advisors, explore our campus services and meet other students. Orientation is a great opportunity for new students to become engaged in everything CI has to offer.
I am looking forward to welcoming the new transfer students to campus- if you see me around- make sure to say hi!