CSUCI offeres study in Italy through the CSU International Programs, a state-wide program exclusively for the CSU System.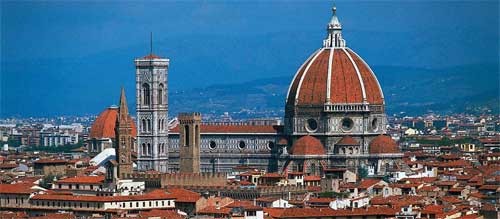 University
CSU Study Center in Florence
Majors Offered
For a list of Majors offered, please visit the CSU International Programs Majors listing at http://calstate.edu/ip/programs/majors.shtml
Programs
Art History
History and Classics
Literature
Social Science
Studio Art: Students take the entrance exam for the Accademia di Belle Arti, one of Europe's oldest schools of art. Students who do not pass the entrance exam will take courses at the Florence Center.
Requirements
2.75 GPA
1 Semester College-Level Italian (More highly recommended)
Additional requirements specific to the program in which you are applying. (See the IP website for details)
Completion of all lower division requirements
Completion of 60 or more units of courses
For more detailed information on the program in Italy, visit the CSU International Programs website at http://www.calstate.edu/ip/.