CSU Channel Island's grounds employees work throughout the year, come rain or shine, to maintain and preserve our campus grounds. The following services are either completed on a routine basis or are areas that are maintained on a schedule. 
Plant Care
Maintenance and care of plants on campus, including trimming and pruning, replanting and weed control. See what's blooming now.
Tree Care
Tree trimming, disease treatment, and removal.
Mowing and Landscaping
Mowing is done on a weekly schedule. Other turf-care tasks include irrigation repair, edging, spraying, string trimming, fertilizing, herbicide broadleaf treatment and blowing. To avoid disrupting student learning, the grounds team will generally avoid using power tools in areas near classrooms after 8:30 am. Similarly, to avoid disrupting student sleep, the grounds team will generally avoid using power tools in areas near dorms before 9:00 am. 
For more information about the current mowing and landscaping schedules, see the schedules below:
Street Sweeping
Street and Parking lot sweeping will be done bi-weekly on Thursdays from 7 am -3 pm .
Irrigation
Irrigation schedules are designed to minimize interference with outdoor activities. If you are holding an outdoor event please note this when you request your 25Live. CI uses 99% reclaimed water for our campus irrigation. 
Recreation Sports Fields
Mowing is done weekly at a playing surface height of 1 inch. Soft ball infield will be maintained on a as needed basis.  
Waste
Trimmings and cuttings from landscaping are taken to a general area on campus known as Green Waste where leaves and wood waste are then picked up by the disposal company Harrison and converted into mulch. Grass waste is transported to the Camrosa Water District and used for a variety of purposes. 
Roads
Grounds services maintains debris cleanup on all campus paved areas.
Contact Information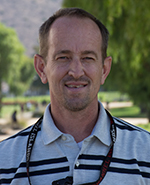 Grounds Manager - Jason Hughes
805-437-3782 - Office
805-312-5387 - Cell
E-mail: jason.hughes@csuci.edu